Peachtree chairs all sold
CBMR's online public auction of the Peachtree chairlift chairs was held last weekend and deemed a success. According to Will Shoemaker, the bidding on 33 chairs totaled a little more than $65,000 and that money will go to the Valley Housing Fund. A separate employee lottery was held for 20 additional chairs and all of that money raised will go to the Epicpromise Employee Foundation, a non-profit that supports Vail Resort employees in need.
Gunnison Car Show starts Friday
One of the coolest events of the valley takes place this weekend in Gunnison. The 33rd annual Car Show starts Friday and fun, colorful cars with real character will line the street Friday night and move to the park on Saturday. It is part art show, part gearhead fantasy so take the time to check out some classics this weekend in Gunnison.
Final Public Policy Forum speaker to talk climate change
The last Public Policy Forum of the summer will be Tuesday at the CB Center for the Arts. Naomi Oreskes is a world-renowned geologist and historian, and she is a leading voice on the role of science in society and the reality of climate change. Her talk on Tuesday, August 17 will is entitled Why Should We Trust Science When Our Politicians Don't? The talk will begin at 7 p.m. at the Crested Butte Center for the Arts. It is free and open to the public.
Wacky Wednesdays!: Rock Painting with Boo Radford at the GAC
Featuring a new and unique project each day, students will have the opportunity to get hands-on with creative lessons ranging from polymer clay and sculpture to tie-dye and rock painting at the GAC's Wacky Wednesdays. This Wednesday, August 18, it's rock painting with Boo Radford. Elementary School (Ages 7-10): 2-3:30 p.m. Middle School (Ages 11-13): 4-5:30 p.m.
2021 Town of Crested Butte Census is live
The Town of Crested Butte has officially launched our 2021 Census. The town is looking for responses from ALL residents and households in the Town of Crested Butte. It takes just 1 minute to fill out and can be found at: tinyurl.com/cbcensus21.
Save the date for the Silent Tracks annual meeting 
Join the Silent Tracks board of directors at the Silent Tracks Annual Meeting for music, a BBQ Potluck, door prizes, a presentation on the latest Winter Data Collection Initiative, and to hear what The Colorado Mountain Club's newest initiatives are. Bring a dish to share. BBQ, beer, wine, and live music by the Slate River String Dogs will be provided! This event will be held at the Historic Depot in Crested Butte on Sunday, August 22 from 5-7:30 p.m. 
Birthdays:
August 12- Linda Priest, Mert Theaker, Jewel Millard, Spencer Madison
August 13- Peter Chase, Rick Gaither, Cea Anderson, Faith Gasparrini, Tina Curvin, Bill Husted, Eric Nettles
August 14- Mary Kunes, Katie & Maddie Thomas, Rosie Ewert, Aidan Gunderson
August 15-Chris Morgan, Jacob Tucker
August 16- Marc Shellhorn, John Councilman, Jay Leonard, Allen Beck, Ian Hatchett
August 17- Norm Bardeen, Vicki Shaw, Karl Plambeck 
August 18- Deb Hodak, Nick Rayder, Betty Barkman, Joshua Pruett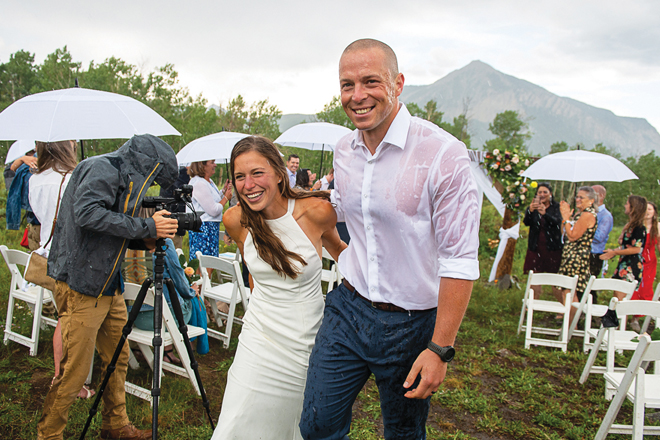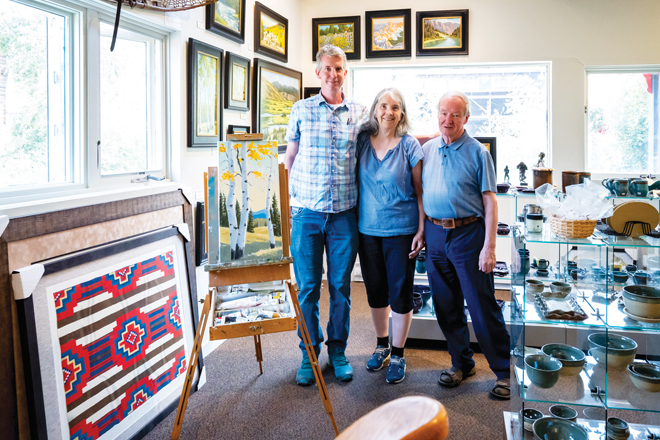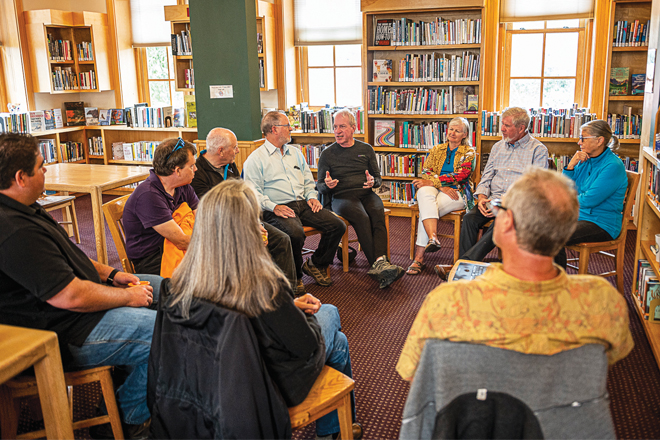 cameos: what event/activity were you most excited to see return this summer?