Art and ducks
It is one of the busiest weekends of the year in Crested Butte with the Crested Butte Arts Festival. Elk Avenue will be closed starting Friday (a great day to enjoy a quiet Elk Ave. in the summer) and stay closed through Sunday evening. There will be music, food and of course art so come downtown to check out some top quality fun. And don't forget the Rotary Club's Rubber Duckie Race on Sunday afternoon. The ducks will compete on Coal Creek so line the banks and cheer your duck on. The money raised goes to local causes (see page 41 for some examples).
Pam Houston author signing at Townie Books Thursday
On Thursday August 1 at 6 p.m., author Pam Houston will read from and sign copies of her new book, Deep Creek: Finding Hope in the High Country at Townie Books in Crested Butte. In essays as lucid and invigorating as mountain air, Deep Creek delivers Houston's most profound meditations yet on how "to live simultaneously inside the wonder and the grief … to love the damaged world and do what I can to help it thrive," as she writes in Deep Creek. Tickets are $10 and can be purchased at www.towniebookscb.com by clicking the Events tab, in store at 414 Elk Ave. or by calling (970) 349-7545. Tickets include $10 off your purchase of any Pam Houston book during the event.
Film Fest films in August
The Crested Butte Film Festival has three films this August. The first,  At Eternity's Gate, starring Willem Dafoe as the masterful, troubled Dutch painter Vincent van Gogh plays Thursday, August 1 at 7 p.m. at the center for the Arts. One week later, to commemorate the 50th anniversary of the lunar landing, CBFF presents the Sundance IMAX film, Apollo 11, directed by Todd Douglas Miller. This immersive, other-worldly, gorgeously shot film follows the mission of Apollo 11 to land on the moon, led by commander Neil Armstrong and pilots Buzz Aldrin and Michael Collins. In person that evening with be Hal Loden, a flight controller on Apollo 11, whose task was to get the Eagle launched from the surface of the moon and safely back to Earth again. Loden will introduce the film and host a Q&A afterward. The film plays Thursday, August 8 at 7 p.m. at the Center for the Arts. Finally, on Thursday, August 15 CBFF brings the joyous life story of everyone's favorite sex therapist, Dr. Ruth, to the big screen.
Pull Up A Chair Gunnison Art Center Fundraiser
On the Courtyard at the Gunnison Arts Center on Wednesday, August 7 from 5:30 to 8 p.m., "Pull Up A Chair " for a fun summer cookout and fundraiser auction featuring creative and painted chairs of all kinds. The evening includes a BBQ and an outdoor bar. The $25 per person cost includes dinner.
Reverend Horton Heat concert to benefit Mentors
Thanks to the I Bar Ranch and The Dive restaurant, Reverend Horton Heat will perform a benefit concert for Gunnison Valley Mentors on Wednesday, August 7. Gates open at 5 p.m. with food from The Dive. The Delta Bombers and Lincoln Durham play at 6:30 p.m., followed by Reverend Horton Heat at 8 p.m. Dance and dine at the I Bar for Gunnison Valley Mentors. Buy your tickets now for $30 at ibarranch.com. Call (970) 641-5513 for more information.
Birthdays:
August 1- Brad Ellis, Jerry Garcia, Amelia Rutherford
August 2- Eileen Hughes, Ali Roth
August 3- Marcia Dowell, Claudia Bucholz, Carissa Duncan, Alec Solimeo
August 4- Steve Katzman, Patrick Curvin, Gina Morgan, Susie Schechtman, Duane Vandenbusche, James Law
August 5- Michael Helland,
Robyn Zimmerman, Jerry Falkner, Olivia Bray, Dahlila Hickey, Quinn Winter, Frank Kugel
August 6- Jeremiah Robinson, Marlene Stajduhar, Paul Merck, Steve Landry
August 7- Scott Meyers, Kelly Ward, Mara McLaughlin, Daniel Davenport, Carrie Jo Chernoff, Laura Cass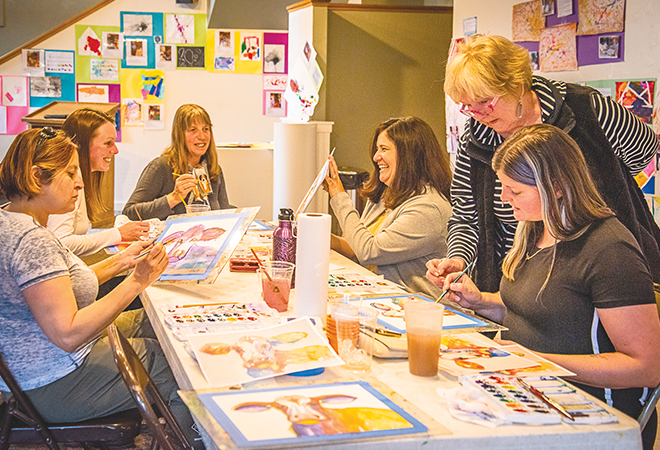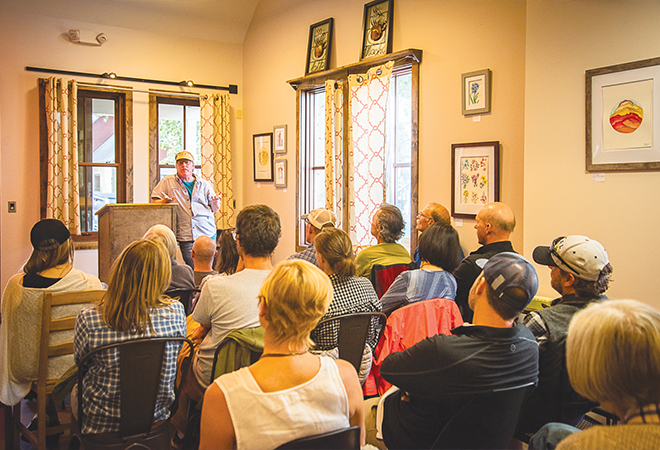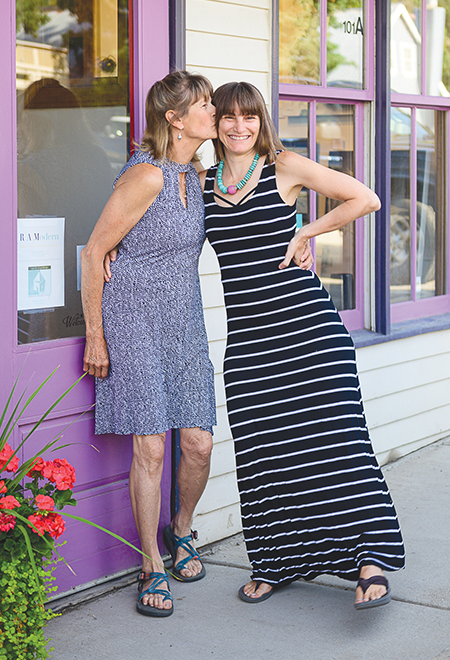 Cameos: What kind of art do you look forward to viewing at the Arts Festival this weekend?