by D. Clapsaddle
We are moving into summer. School ends this week, the Snodgrass trail is now open and Elk Avenue is getting busy once again. Speaking of Elk—look for that slurry coat to cover the Bud Light grooves to be down June 9 or 10.
Farmer's Market opening Sunday
The Crested Butte Farmers Market (CBFM) kicks off its ninth season this Sunday, June 7 on Elk Ave. The CBFM will operate every Sunday, from 10 a.m. to 2 p.m., June 7 to October 5. New for this year, the CBFM is excited to announce that at noon this Sunday they will be joined by the Crested Butte Dance Collective, which will share their Mountain Beltane performance—assisting the market in ushering in the start of summer and the 2015 season.
Celebration of summer rising
We are a people who value the changes in seasons, when spring becomes summer. The Green Man is falling in love. He seeks the Green Goddess, Mother of all Growing Things, as his partner. To honor this, we welcome the Harvest Mother of Autumn, now returned as the Green Goddess. The community celebrates together with storytelling, dancing and festivities. Come join the Red Lady, Greenman, Green Goddess, knights and maidens this Sunday, June 7, noon at the Farmers' Market on Elk Ave.
Crested Butte Mountain Resort wants to remind you…
Don't forget to buy your summer season pass by Friday, June 5 and save $20! Get unlimited lift-served biking at the Evolution Bike Park, access to the Adventure Park and new 3D Archery Course.  Plus explore other bike parks in Colorado for free! Get 3 free days at Trestle Bike Park in Winter Park and 3 free days at the Steamboat Bike Park.
Female arm wrestling championships!
KBUT's Female Arm Wrestling Championship is coming to the Red Room in Crested Butte on Friday, June 5. Compete in two categories: The Princess Division and the Wonder Woman Division. Sign-up is free for competitors, and admission is $10 for spectators. Registration is at 9 p.m. and bouts begin at 10. Be a part of history, and stake your claim as the toughest lady in the land.
Motor vehicles office closed for a day June 9
The Crested Butte Office of Motor Vehicles branch will be closed on Tuesday, June 9 due to an out-of-town state conference. The Crested Butte branch will reopen on Thursday, June 11. The Gunnison office will be open all day on June 9 from 8 a.m. to 4:30 p.m. If you need to renew your vehicle registrations and they are not expired, you can renew online at www.colorado.gov.
Sustainable living short courses, presented by Mountain Roots
Mountain Roots is presenting short courses in sustainable living—interactive, experiential learning workshops taught by local and visiting experts who cover a variety of topics from native pollinators and chicken care to permaculture design and home brewing. Upcoming courses include Flying Wild & Schoolyard Habitats on Tuesday, June 9; Spring Cleaning, Green Cleaning on Sunday, June 14; and All About Herbs: Growing a Kitchen Garden on Sunday, June 28. If you have a topic you would like to present, please email: sasha@mountainrootsfoodproject.org, or visit: www.mountainrootsfoodproject.org
Birthdays
June 4- Mark Alling, Gary Sprung, Veronica Walton, Jordan Preston, Ben Barney
June 5- Jim Murry, Karen Saeger, Nathan Schield, Talie Morrison, Adele Bachman, Chris Sharpe, Max Lamb, Robin Cheney, Dave Carbonetti, Patti Kaech, Mary Lass, Rebecca Susan Ofstedahl
June 6- Paris Lumb, Ellyn Houghton, Toby Rippetoe
June 7- Hasley Ralph, Jenny Clifford, Kate Mailly, Lori Mannella
June 8- Steve "Popcorn" Shaff, Ron Chlipala, Lisa Sacco, Melissa Harrington
June 9- Kirk Apt, Brad English, Bobby Gordon, Taylor Zurmuhlen, Taj and Skylar Crawford
June 10- T.J. Campbell, Shelley Jordi, Ben Preston
CAMEO QUESTION: What would be your roller derby name?

    "Thick Rick"

"Emcee Dirty Nunez"

"McHatester"

"#badassintraining"

"Derby Dan"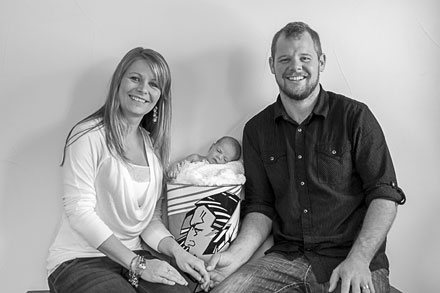 Congratulations! Joe and Heather Erickson welcomed Ainzley Chris Erickson (5 lbs, 4 oz and 18.5 inches long) to the family on April 28 at 12:34 a.m. in Gunnison.  photo by Alison White.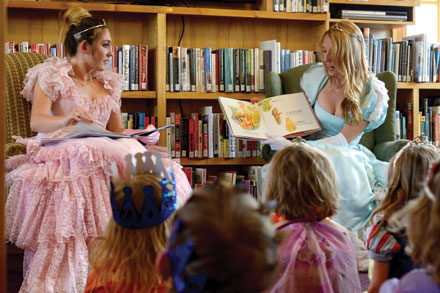 ROYAL READERS: Young princes and princesses were treated to story time from the most honorable of storytellers at the Old Rock Library on May 31.  photo by Pat Addabbo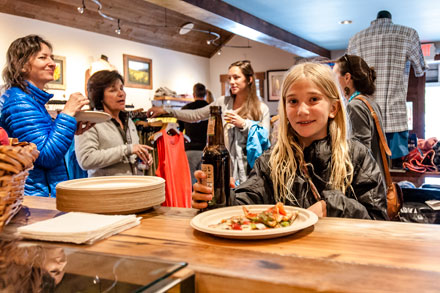 Chamber After Hours was held last Thursday at Chopwood Mercantile at 120 Elk Avenue.  photo by Petar Dopchev