Sandy Cortner introducing new book over Labor Day
Local author Sandra Cortner's new book, Crested Butte…Love at First Sight, debuts Labor Day weekend with two book signings. The 196-page, non-fiction hardcover book weaves more than 40 years of stories and interviews into a historical narrative with vignettes of Crested Butte, the ski area, and down-valley ranching. It is illustrated by 121 of Cortner's candid black-and-white photographs dating from the 1960s, '70s and '80s. Cortner will sign books on Saturday, September 5, at 4 p.m. at the Crested Butte Mountain Heritage Museum. On Sunday, September 6, Townie Books will host a signing from 11 a.m. to 1 p.m. This is a companion book to Cortner's Crested Butte Stories…Through My Lens (2006, Wild Rose Press), which includes stories of many of the old-timers whose photos hang on the museum walls.
Soccer Carnival
West Elk Soccer Association (WESA) is hosting its inaugural Summer Soccer Carnival fundraiser on Saturday, August 29 from 10 a.m.- 4 p.m. at the Crested Butte Town Park. There will be games, skills challenges, food, drinks and youth soccer matches going on all day. Tickets are $15 and proceeds benefit youth soccer in the Gunnison Valley. For more information and/or to purchase tickets check out www.westelksoccer.org.
Final outdoor movie of the summer
The Old Rock Library is hosting its final Outdoor Movie night on Friday, August 28. The movie will begin at dusk. You don't want to miss this oft-quoted cult classic! From Rotten Tomatoes movie review site (where it earned an incredible 97 percent from critics!): A delightfully postmodern fairy tale, The Princess Bride is a deft, intelligent mix of swashbuckling, romance, and comedy that takes an age-old damsel-in-distress story and makes it fresh. Come set up your chairs, blankets, sleeping bags, etc. in Gothic Field near the library.
Quick hits for readers, roller girls, cooking fans and St. Mary's
St. Mary's Garage will be closed for the month of September. / The Gunnison Valley Roller Girls invite everyone to a free public scrimmage on Sunday, August 30 at 4 p.m. at Big Mine Park. Don't miss the last home event of the season. / Hey kids—turn in your summer reading logs. Time logs need to be returned on or before August 30 to the Old Rock Library. / Chefs on the Edge takes place Monday at the Center for the Arts. It is the rowdiest culinary event of the year and is hosted by Michael Marchitelli. It starts at 6 o'clock.
Syllables & Sound Friday September 4
Calling all musicians, songwriters, bands, bards, spoken word aficionados, poets, short story writers, performance poets and all other forms of musical and written art! Come celebrate the local talent of the Gunnison Valley by signing up as a performer and share your art with your community. Or, support the creative cornucopia of the audio arts by simply showing up to the Center for the Arts as an audience member. If you are interested in performing, please contact Joe Knight at (214) 364-3222 or joe@crestedbuttearts.org by September 3.
Feel the groove
A Family Salsa event is taking place Saturday, August 29 at 4 p.m. at the Center for the Arts. A super fun summer activity for the entire family, this kid-oriented class gets those youngsters moving and grooving to the rhythms of Latin music! A variety of beats and tunes including salsa and merengue are paired with fun, simple and exciting steps that give both children and adults alike a taste of the joys of Latin movement. Recommended age: 8 and older.
Birthdays:
August 27- Nancy Wicks, Mick Osmundson, Read Hunker, Kiara Cottrell, Terry Vaughn, Craig Burbank, Monica Harrington
August 28- Betsey Friedman, Susan Parker, Charlie Reamer
August 29- Sam Evans, Jon Morrissey, Mary Baim, Scott Moss, Ben Pritchett, Dianna Dickerson, Sierra Brooks, Summer Lambro, Carter Beesley, Olivia Reamer
August 30 – Steve Jennison
August 31- Rene Defourneaux
September 1- Craig Sikes, Josh Roland, Christy Sunter
September 2- Brady Babbitt, Kasey Bussiere, Theresa Henry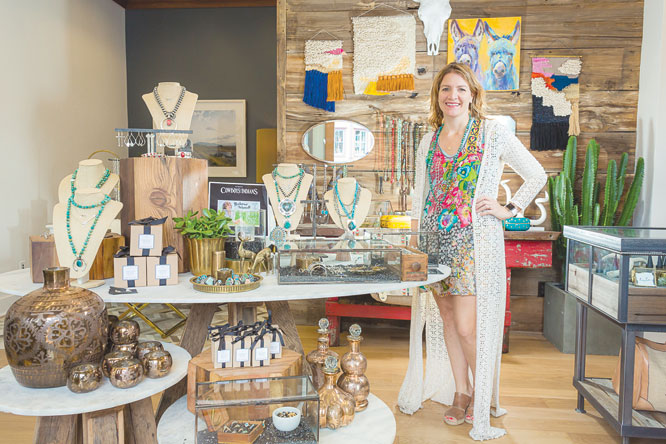 ROAM FINE GOODS:  ROAM is a curated collection of fine jewelry, art, and home goods with a cozy, modern mountain feel. Handpicked designers include Megan Thorne, Richard Schmidt, Tula, Elisa Soloman, Jonathan Adler, and Barbara Meikle. ROAM is located at 401 3rd St. behind Lavish. They are open daily from 10 a.m. to 8 p.m. and can be visited online at www.roamfinegoods.com.  photo by Lydia Stern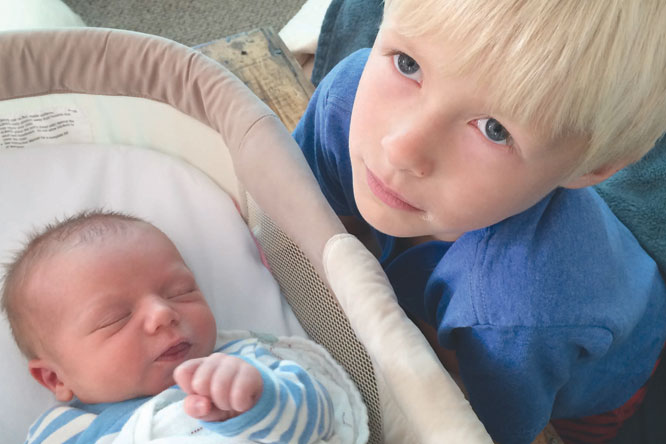 CONGRATULATIONS:  Jude Foster Dunda was born on August 10 at 3:42 p.m. weighing 7 lbs. 12 oz. and measuring 19.75 inches. He was born in Gunnison to mother Julena Swanson, father Andrew Dunda, and five-year-old brother Roman.  courtesy photo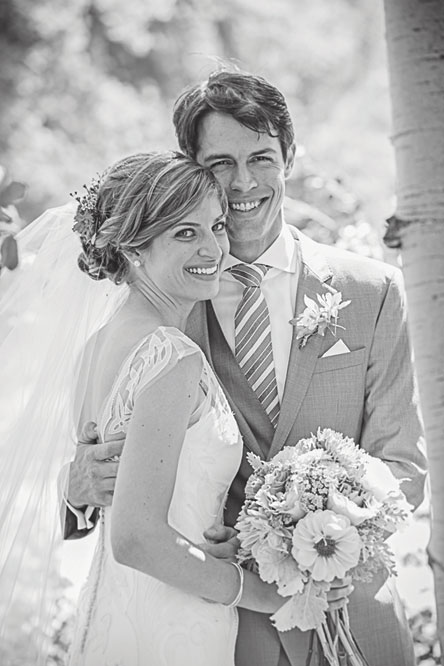 CONGRATS:  Katherine Jones and Ben Kozyak were married at Ten Peaks on July 25th, 2015 among family and friends. A gorgeous day and a terrific time was had by all.  photo by Alison White
CAMEOS: What's cool about going back to school?

Recess.
Tucker Schaffer

Gym.
Jack Cummins

Friends.
Jamis Matlock

Being back with everyone you know in your new grade.
Essie Horne

That I don't have to do it!
Debra Duncan