Summer Grand Traverse
The second Annual GORE-TEX Grand Traverse Mountain Run and Bike is this weekend. Runners leave Crested Butte from Elk Avenue at 6 a.m. on Saturday, September 5. Bikers will return from Aspen on Sunday, September 6 with the leaders hitting the finish line at the base of Crested Butte Mountain Resort around High Noon. For more info or to register check out cbnordic.org.
Free Cooking Matters course starts September 14
Registration is now open for Mountain Roots' fall session of Cooking Matters, a six-week course for adults to learn to cook healthy and affordable meals for a family of four on a budget of $10 or less. Cooking Matters is taught by a professional chef and a registered nutritionist. Classes are Mondays from 5:30 to 7:30 p.m. in Gunnison and are made possible through Share Our Strength (a national organization striving to end childhood hunger in America) and Gunnison County Health and Human Services. Qualified participants are those who receive at least one form of government assistance, such as SNAP, WIC, Medicaid, or affordable housing. Free childcare provided. Sign up with Mountain Roots by calling Al at (724) 388-5449.
CB Film Fest World 
Premiers
The Crested Butte Film Festival (September 24-27) is coming into its fifth year and it has just announced two World Premiere screenings of The Bad Guys. The film will have its Premiere Friday night, September 25, at 7:30 p.m. at the Center for the Arts in Crested Butte. The film is a Los Angeles/Austin-based production and stars many actors currently playing roles on TV. Many of those actors will travel to Crested Butte for the Premiere. Starring Erik Stocklin, Paul Iacono and Mekenna Melvin. The film plays a second time Saturday night, 9:30 p.m. at The Majestic Theatre. For more information on the festival, or to get your passes, visit www.cbfilmfest.org.
8X10 Play Festival at the GAC
The Gunnison Arts Center is presents the first annual 8×10 Play Festival coming this September 10-12 at the GAC. This increasingly popular format offers eight 10-minute plays in one show. It provides an opportunity for local aspiring and established playwrights to share their creative efforts, a chance for new directors to get their feet wet, and the breakthrough moment for a new actor to get an experience in the spotlight. Doors open at 6:30 p.m. and curtain is at 7 p.m. Tickets are $10.
Syllables & Sounds at the Center for the Arts  
Come enjoy an Evening of Local Musicians and Writers on Friday, September 4 at 7 p.m. All musicians, songwriters, bands, bards, spoken word aficionados, poets, short story writers and performance are invited to come celebrate the local talent of the Gunnison Valley by signing up as a performer and sharing your art with your community. Or you can support the creative cornucopia of the audio arts by simply showing up as an audience member. Performers are required to attend the sound check at 4 p.m. on September 4. It is free.
Crested Butte Film Festival starts off with a free film
The CB Film Fest Kick-Off Event is Thursday, September 17 at 7 p.m. Everyone is invited to the annual free film to kick off the festival. Organizers chose one of the festival favorites, and you can come and enjoy it. It's their way of thanking the community, supporters and sponsors, and it's a whole lot of fun. As this event is free, there are no advance ticket sales. The first 215 people will be admitted. The Crested Butte Film Festival occurs Thursday, September 24 – Sunday, September 27.
Birthdays:
September 3– Matt Martin
September 4– Rick Rutkowski
September 5– Aleesha Towns, Laura Smith, Genevieve Bachman, Brooks Hudson
September 6– Alex Ewert, Brian Dale, Toby Goldberg, Natalee Hecker
September 7– Audry Jacobsen, Tracy Smith, Henrietta Raines, Shyanna Dachs, Hank DeRoach
September 8– Bob Brotherton, Dennis Lass, Tyler Lucas
September 9– Julia Galloway, Sierra Leonetti, Ron Foster, Flora Rotner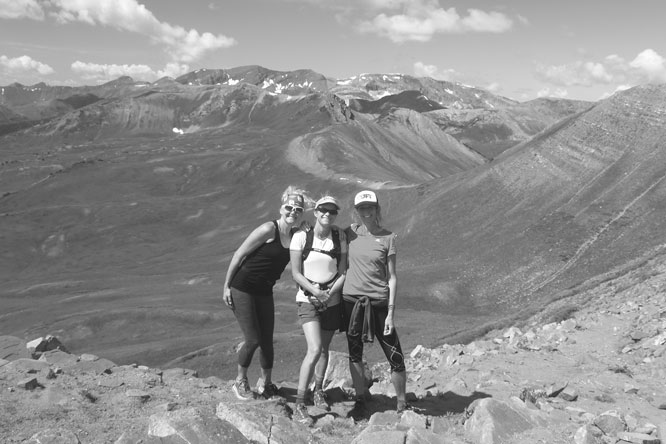 MOUNTAIN RUNNING:  High runners Juliette Eymere, Bobbi Pogoloff and Connie Hayden ran up to Frigid Air Pass last week. courtesy photo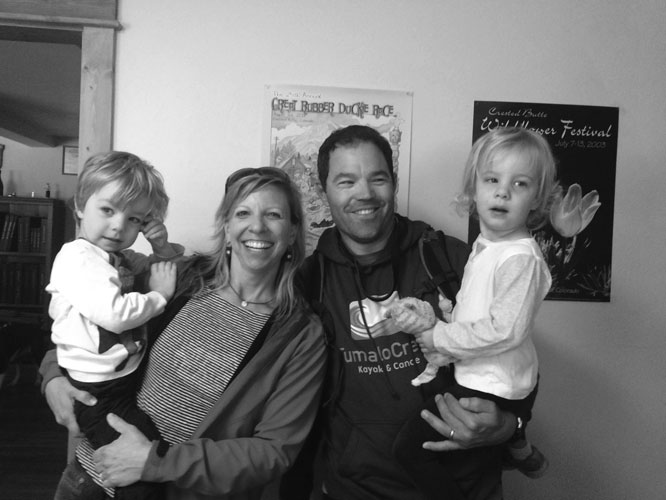 NO PLACE LIKE HOME: One-time Crested Butte residents Dan & Kimberly Morse (a.k.a. CB News sales girl extraordinaire) returned to the promised land for a quick visit this past week with their kids Logan & Julia.       photo by Jen Nolan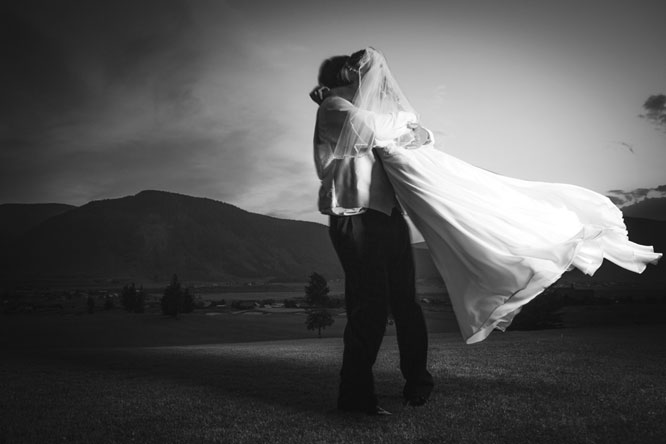 LOVE & HAPPINESS: Karl Plambeck and Lexy Archer said "I do" amidst family, friends and a fire on the mountain on Saturday, August 22.       photo by Lydia Stern/Sweet Tea Studios
Cameos: what do you labor at the most?

Being a mom, running a house, and working.
Nancy Osmundson

Peddling Titan spirit.
Julia Kidd

Biking.
Liam Elliott

School.
Marion, Tess, Keely, Mya, Shelby

My wife's happiness.
Brian Washa