Get ready to get busy
The local Chamber of Commerce is putting out the word: "They're coming!  And we're going 'into the Black' on the 29th – 31st!  Happy Holidays!  Travel safe! And from all of us here at the Chamber, have a wonderful Holiday Season and good luck in your efforts the next few weeks in making this place a special place to visit, and a reason to come back!" They are saying to expect a huge pop the Monday after Christmas, December 28 with the peak coming on New Year's Eve when there should be about 7,000 people on the mountain. There might be that many exclamation marks in the next email!
Holiday hockey classic
The annual Crested Butte Wolverine/Wolfpack alumni game will be held Saturday, December 26 at 7 o'clock at Big Mine Park. Members of the current Titan JV hockey team and the varsity Wolverines will go up against some of the Crested Butte hockey legends…who almost always come up with new definitions of "gassed." It is always a fun and interesting time for hockey fans. It is free and it is fun.
GS&L gets the star rating
Congrats to Gunnison Savings and Loan that once again earned its coveted 5-Star Superior rating from BauerFinancial. The 5-Star rating means GS&L is one of the "strongest banks in the nation."
Torchlight parade on the mountain for the holidays
Enjoy Christmas Eve this year, Crested Butte–style. Around 5 p.m. Santa will make his way to the base area in his snow-cat sleigh to bring everyone some holiday cheer. Find him afterwards at the base area for photos! Then watch the Crested Butte ski and snowboard instructors as they wind their way down the mountain for the Torchlight Parade, torches in hand, lighting up the slopes around 5:30 p.m.
Final dress rehearsal for Oliver! to benefit CB and Gunni food banks 
The final dress rehearsal on Saturday, December 26 for the Crested Butte Mountain Theatre's holiday production of Oliver! will be a benefit performance for the Crested Butte Food Bank and the Gunnison Food Pantry. Doors will open at 7 p.m. at the Crested Butte Center for the Arts for a 7:30 curtain and all that is needed that evening for each admission is either a can or nonperishable food item (no expired dates), a toiletry item or a cash or check donation. Oliver! officially opens at the Center for the Arts on Sunday, December 27 at 7:30 p.m. And plays through January 2. Go online to cbmountaintheatre.org or call (970) 349-0366 to make reservations and purchase tickets.
Birthdays:
December 24– Ronnie Holze, Charlie Tintera, Pat Glantzberg, Nola Hadley, Scott Yost
December 25– Jesus, Bobby Quint, Brock Smith, Aimee Eaton
December 26– Marilyn Mancini, Chris McLaughlin, Dale Archer, Dan Morse, Eli Freed
December 27– Mikaela Berglund, LC Adams, Mike Nelson, Mary Mike Haley, Kathleen Haley, Jeff Dixon, Mary Zimmerman
December 28– Amaryllis Foss, Lindsey Schauer, George Harrington, Doug Pearlman, Kyle Mattingly, Vince Scola
December 29– Molly Frame, Alexandria Howe, Michele Zembal, Johnny Monek, Wendy McDermott
December 30– Morgan Cavanaugh, Bill Wolfson, Ella Reamer
Cameos: What's the worst gift you've ever gotten for Christmas?

Not being in CB for Christmas
Monica Carter

Amaryllis
Loki Hatsings

A piece of coal
Liberty Hastings

Fruit cake in the mail.
Cayla Vidmar

A Barbie
Steve Bissonnette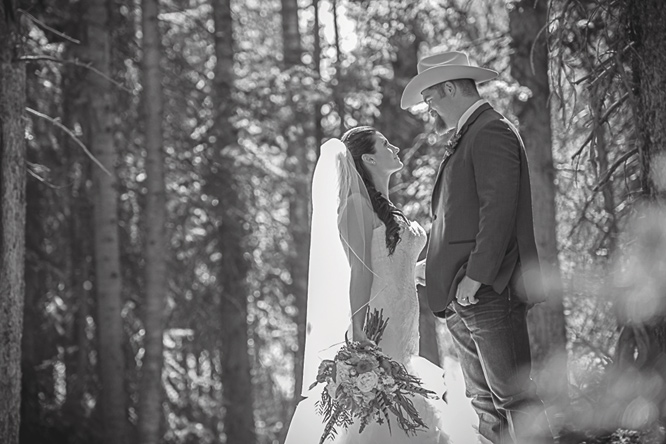 NEWLY WEDS:  Tara Williams and Riley Smith were married atop Red Lady on September 12, 2015.  photo by Alison White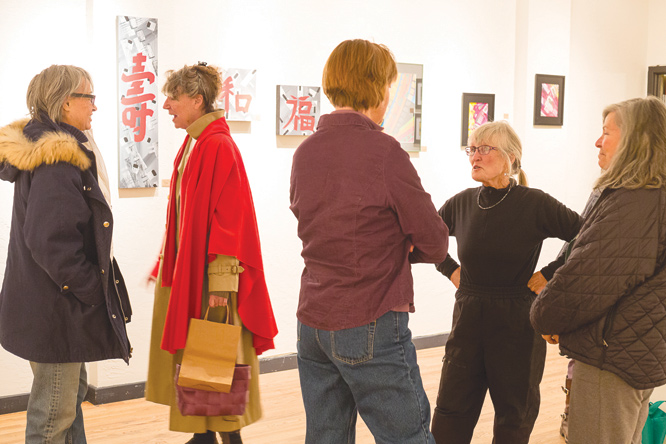 ARTIST OPENING:  Mary Tuck's artwork is on display at the Piper Gallery. An opening was held on Wednesday, December 16.      photo by Lydia Stern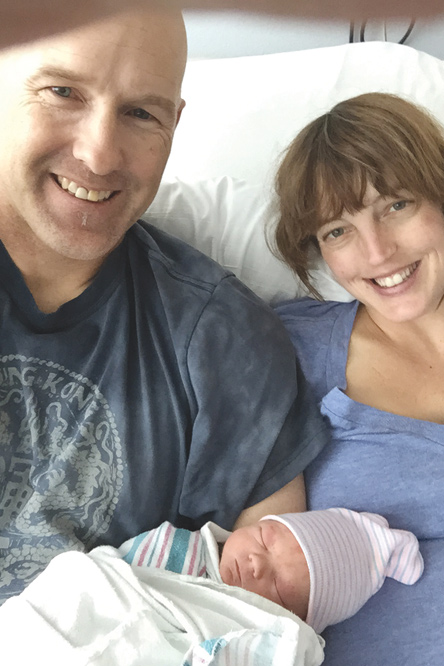 IT'S A BOY:  Dash Allen Williams was born to parents Laura and Scott at 4:38 a.m. on December 13, 2015 weighing 5 lbs. 14 oz. and measuring 17.75 inches.     courtesy photo