Hang in there
It sure feels a lot like winter. The valley has lots of people, it's cold and there is actually snow on the roofs. The days are getting longer and the skiing is just getting better…By the way, the people part will dramatically decrease starting next week. See page 12.
Gunnison Valley Kids Nordic Race Series #1
The first Gunnison Valley Kids Nordic Race Series will be held on Sunday, January 3, at 3 p.m. This uphill, downhill skate race will be held on Ruthie's Run on the Bench and is open to all kids 14 and younger. Registration is the day of at 2 p.m. Hot chocolate, treats, and awards will follow.
It's Time to Get Ready for the Magic Meadows 7
The Magic Meadows 7 is the Crested Butte Nordic Team's major fundraiser of the year. The event, held out at the Yurt, is a seven-hour criterium ski and will take place on January 9. On your own or in a team, in costume, or in spandex, see how many laps you can ski and how much money you can raise for the Junior Team!
First Friday Art Walk in Gunnison
The Gunnison Arts Center presents Janet Carlile in the Main Gallery. Carlile is a landscape painter focusing primarily on subject matter from the Rocky Mountains and the deserts and canyons of Utah, New Mexico, and Arizona. Currently she is the director of the Red Mountain Gallery in Ouray where her art is displayed and is a tenured professor at Brooklyn College where she has taught since 1971. The Upper Gallery will feature the GAC's staff and instructors in an ultimate exhibition of their artistic side. These local artists and educators bring life to the Gunnison Arts Center through their commitment to their community and students. Friday, January 8. Full bar available.
Alley Loop Registration Price Increase on January 1st
The most unique American Ski Marathon and the biggest costume party in Crested Butte, is just over a month away. The event, to be held on February 6, 2016 features a $5,000 cash purse and great costume prizes. Register before January 1 and save.
Gothic Mountain Tour Registration Price Increase on January 1st
The GMT is a Grand Traverse training race circumnavigating Gothic Mountain from Town over 22 miles with nearly 5,000 vertical feet of elevation gain and loss. Register before January 1 and save yourself some money!
Town of Crested Butte 2016 dog tags
If you live within the town of Crested Butte and own a dog, your dog must be registered and have a current valid town tag. Please bring proof of current rabies vaccination from your vet. Dog tags are valid for one year from January 1 through December 31. You must purchase a new tag in January every calendar year. Fees are $7 if your dog is spayed or neutered and $15 if your dog is not spayed or neutered. For more information call Diane at 349-5338.
Birthdays:
December 31- Cath Sherrer, Judy Esposito, Kiera Rossman, Pete Carrigan, Bugs DuVal, Robin Cox, Diane Dodd, Joel Lewis
January 1- Emma Lambro
January 2- Sarah Keene, Cathleen DeMuth, Michelle Gerber
January 3- Patsy Lucci
January 4- Aiden Truettner, Broderick Truettner, Conrad Truettner, Daniela Runge
January 6- Nathan Wojtalik, Mike Miller, Jim Schmidt
Cameos: What is your new Year's wish?

Better drone policies.
Jordan Ritchie

Endless powder and world peace.
Jackie Just

Phish to come to the Center for the Arts.
Daniel Roman

No Trump for president.
Brady Harper

Good music, better snow.
Abby Whiting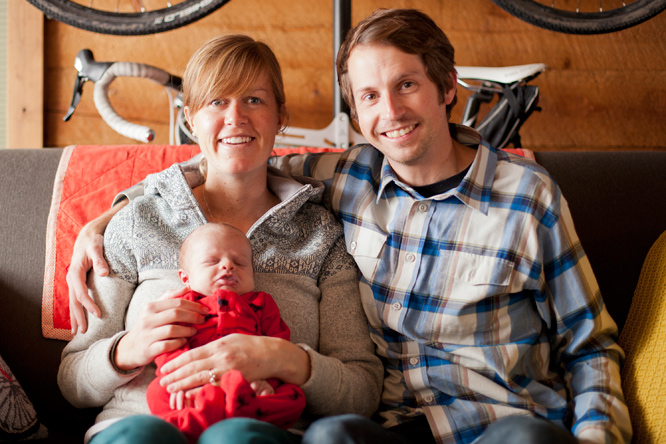 Brian and Kristin Grimes welcomed their son, Fritz Warren Grimes, to the world on November 30th at Gunnison Valley Hospital. Fritz weighed 8 lbs. and measured 21.5 inches long and all are happy and healthy.  courtesy photo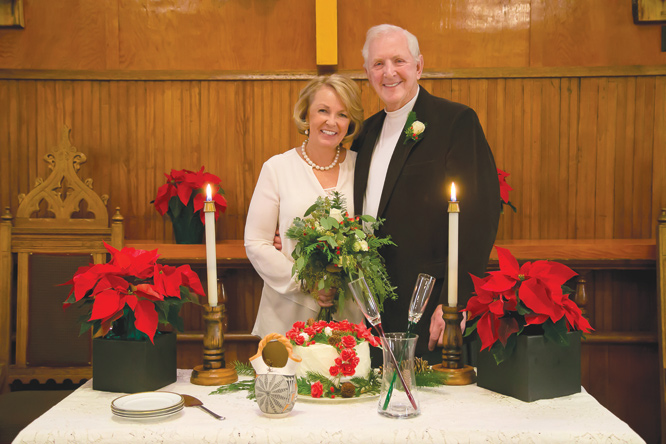 CONGRATULATIONS:  Jeanne Maytag and Jerry Dickman were married at the UCC on the day before Thanksgiving.  photo by Nathan Bilow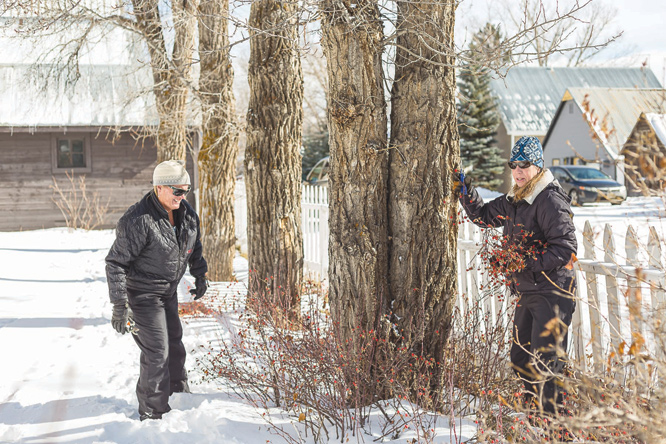 HOLIDAY WREATHS:  Heli Mae Peterson and Mary Holder collected rosehips for making holiday wreaths. photo by Lydia Stern