March Against hate in CB
B'nai Butte, along with several local Congregational Churches, will be participating in a Tree of Life Vigil and March Against Hate, to remember and memorialize the victims, this Thursday, November 1. This will take place at 6 p.m. at the Four-way (starting at the clock) in Crested Butte, followed by a march to Rainbow Park, where there will be a candlelight vigil. Participants will then say Kaddish. May their memory serve as a blessing. Any questions, please contact Leslie Elfenbein (on Behalf of the B'nai Butte Board) at 203-470-3942.
One of the signs of a new ski season
The Crested Butte Snowsports Foundation's annual Ski and Snowboard Swap is scheduled for Friday and Saturday, November 2-3 at the Lodge at Mountaineer Square Ballroom in Mt. Crested Butte. Friday night, November 2, the swap will take place from 5 to 8 p.m. On Saturday, November 3, the swap will be open from 9 a.m. to 1 p.m. for the purchase of new and used gear. Get psyched!
Opening Artist Reception at the Piper Gallery on Wednesday
Hungarian artist Marcus Goldson's watercolor paintings and prints in "The Daumier of Budapest" express the vibrant absurdity of Budapest's streets. Goldson's technique of caricature has been described as an extrapolation of keen observation, and a kind of truth-on-steroids. Show runs November 5 to December 3 at the Piper Gallery. Everyone is invited to the reception on Wednesday, November 7 from 5 to 7 p.m.
Gallery Openings at the GAC on Friday
Two Gunnison Art Center art openings are happening this Friday. Attend a Western Colorado University Art Department B.F.A. Senior Student Exhibition on Friday, November 2, from 5 to 8 p.m. in the Gunnison Arts Center's Main Gallery. "Harmonious Discord," printmaking by Zach Goering, is a visual creation influenced by music. Each piece has its own soundtrack that Goering listened to during the creation. While Goering's work is cohesive but not completely registered, his work creates dissonance in the eye of the viewer. In the Upper Gallery on the same night, a show entitled "Wild Visions," by nature photographer Arden Anderson, will take place from 5 to 8 p.m. Arden has a passion for wandering in the wild places of the planet. As a wildlife biologist, he tries to immerse himself in and understand different ecosystems and their inhabitants from the mountains of Colorado to the steaming jungles in the Amazon to the frozen tundras of Antarctica.
Give creatively this holiday season 
Call for Creatives: the Crested Butte Creative District invites registered Creatives to participate in the Winter 2018 Crested Butte Creates, Give Creatively Campaign. This campaign is designed and run to bring awareness to individuals and business who make up the Crested Butte Creative District and the diverse art, items, and services they create and make available to consumers who love Crested Butte. Please visit https://www.cbcreativedistrict.org/cbcd-news/ to learn more.
Birthdays:
November 1- Elsa Watkins, Dave Hindes, Bryan Hawley, Rob Lindsey
November 2- Dylan Hartley, Tom Rossman, Jackson Petito, Joe Walowski, Cash Lamar
November 3- Susan Kerns, Cini Jackson
November 4- Keith Bauer, Cari Freeman, Torrey Carroll
November 5- Jean Keet
November 6- Lulu Nelson, Kami Garvey, Kris Murray, Doug Eagen
November 7- George Swigert, Tami Houston, Bob Gillie, Cassidy McDaniel, Alex Mundy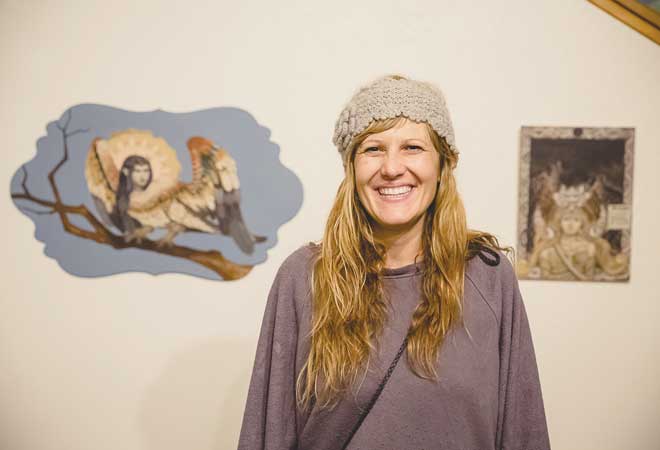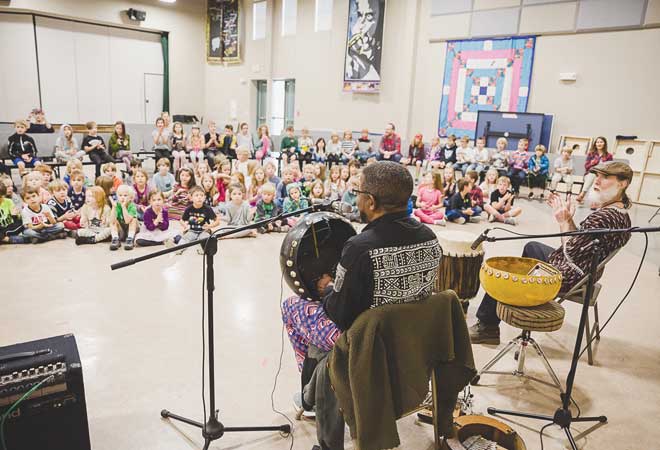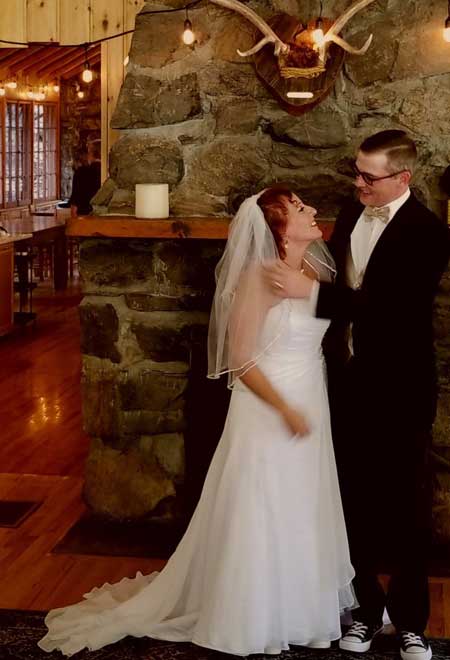 Cameos: What would be your political campaign slogan if you were running for office?