Curecanti accessible to public during government shutdown
During the shutdown of the federal government due to the lapse of appropriations, national parks will remain as accessible as possible while still following all applicable laws and procedures. The South Rim Drive to the Visitor Center and the ski/snowshoe trail at Black Canyon of the Gunnison National Park will remain accessible to visitors. At Curecanti, access to the reservoir that is normally open in winter will remain so. Plowing will be limited. Please exercise due caution. Emergency and rescue services will be limited at both Black Canyon and Curecanti. Visitor centers are closed.
Center for the Arts activities
The Crested Butte Center for the Arts has several easy to drop in Art Studio opportunities this week for those looking for some creativity beyond the slopes. Creativity & Cocktails features Sip & Silk (Thursday, December 27) with the lively Mary Tuck teaching fabric dying and Sunday Sip & Stitch (Sunday, December 30) with Laura Cooper Elm learning some basic embroidery stitches to make flowered wrist cuffs. There are also two art gallery opening receptions for presenting artists including a slew of local artists in the Art Studio Gallery during ArtWalk (Saturday, December 29), and watercolorist Steve Griggs in the Piper Gallery (Tuesday, January 1).
Alumni hockey game Friday
In a Crested Butte holiday tradition, hockey players from the north end of the valley will lace up the skates to take on the Crested Butte Titan hockey team. The Crested Butte Alumni Game is a showcase of talent for current and former players of all ages. It is also a fundraiser for the local hockey community and you can purchase a puck and see if you can toss if closest to the center line for big a cash prize. Everyone is welcome to come by the Big Mine Ice Arena on Friday, December 28 at 8 p.m. and watch a local Winter Classic.
Adventure film fix
The Crested Butte Film Festival kicks off your winter right Friday, December 28 by showing the latest film from the late, legendary filmmaker Warren Miller. With Face of Winter, indulge in this great family pastime and watch as the world's best skiers and riders shred powder in some of the most legendary destinations, all to honor the face that launched a thousand quips and got us all started on this long, crazy winter ride. Five nights later, spend three weeks on legendary El Capitan in Yosemite as two climbers attempt an unclimbed route in The Dawn Wall, playing January 2. Both films screen at the Center for the Arts with 7 p.m. show times. Tickets are $17 and $12 respectively and are available at cbfilmfest.org, the Center for the Arts, and if still available, at the door.
Free support is available if you're depressed
And finally, we know this time of year isn't easy for everyone. Are you  feeling depressed? Free support is available 24/7. Call the crisis support line at (970) 252-6220 or text HOME to 741741. Or call the National Suicide Prevention Line at 1-800-273-8255. This public service announcement brought to you by the Health Coalition of the Gunnison Valley.
¿Estas pensando en suicidarte? Asistencia gratis 24 horas del día, todos los días. Llame a la línea de crisis al (970) 252-6220. Y pida por un intérprete en español. Llame al 1-888-628-9454-Programa Nacional de Prevención del Suicidio.
Birthdays:
December 27- Mikaela Berglund, LC Adams, Mike Nelson, Mary Mike Haley, Kathleen Haley, Jeff Dixon, Mary Zimmerman
December 28- Amaryllis Foss, Lindsey Schauer, George Harrington, Doug Pearlman, Kyle Mattingly, Vince Scola
December 29- Molly Frame, Alexandria Howe, Michele Zembal, Johnny Monek, Wendy McDermott
December 30- Morgan Cavanaugh, Bill Wolfson, Ella Reamer
December 31- Cath Sherrer, Judy Esposito, Kiera Rossman, Pete Carrigan, Bugs DuVal, Robin Cox, Diane Dodd, Joel Lewis
January 1- Emma Lambro
January 2- Sarah Keene, Cathleen DeMuth, Michelle Gerber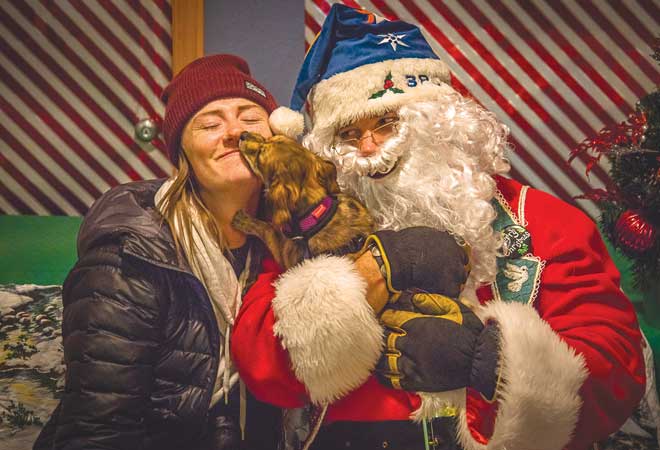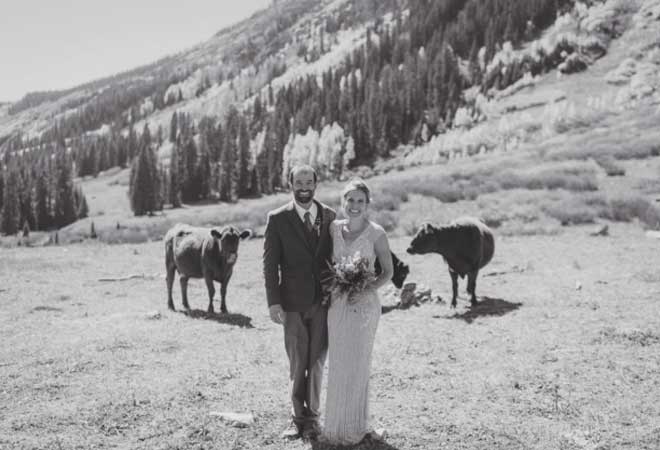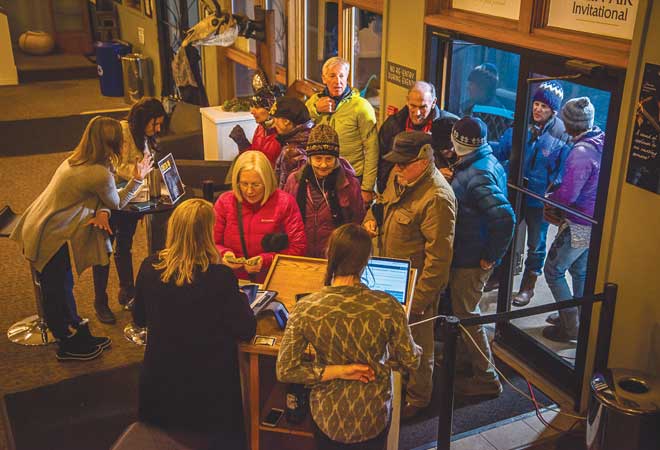 Cameos: Why is this considered to be the most wonderful time of the year?