Sexuality education class starting in Crested Butte
The OWL (Our Whole Lives) Sexuality Education Class is starting soon. This eight-week course is being offered for kids in 7th grade through 9th grade. Classes will take place Sunday, February 3 through March 31. A required parent orientation will be held on Thursday, January 31 at 5:30 p.m. For more information, contact Rev. Kelly Jo Clark at (970) 209-1613.
CB School of Dance performances coming up
The Crested Butte School of Dance will treat you to the best soundtrack yet for a dance show, in I See a Red Door . . . A Rock Star Journey on Thursday, February 7 at 7 p.m.; Friday, February 8 at 7 p.m.; and Saturday, February 9 at 7 p.m. Tickets are $15 for adults and $7 for children 12 and under. Get tickets at www.dancecrestedbutte.org
Big-game hunting meeting in Gunnison up this Wednesday
Colorado Parks and Wildlife invites hunters and anglers to give their ideas and opinions about wildlife issues and the new big game season structure at a meeting from 6 to 8:30 p.m. on Wednesday, February 6 at the Gunnison wildlife office, 300 W. New York Ave. The meeting is also part of the ongoing statewide "Sportsmen's Roundtable" process set up by CPW to assure that hunters, anglers and everyone who cares about wildlife can provide input and discuss issues with leaders of the agency. For more information, call Joe Lewandowski at (970) 375-6708; or by e-mail at joe.lewandowski@state.co.us.
Center for the Arts happenings this week
The Center rockets into this week with the return of sell-out psychedelic rock sensation Chris Robinson Brotherhood (Thursday, January 31 & Friday, February 1). Creating a new business? Join the Create Your Own Sustainable Website workshop (Saturday, February 2). Or, if penning your life's history has been tugging on your heartstrings, the Creative Writing Taster Series: Map Your Memoir is just your ticket (Sunday, January 3). Just in time to prepare gifts for Valentine's Day is a special Paint Your Own Pottery drop in session at the Art Studio (Saturday, February 2), or mold a silver set of earrings, bracelet or pendant in PMC Precious Metal Clay Jewelry Making (Monday, February 4). Or, you can spin up a hand-crafted bowl in the weekly Wheel Throwing Workshop (Thursday, January 31).
GAC Gallery Openings: Gunnison Elementary School Picasso Art Show
"Every child is an artist. The problem is how to remain an artist once he grows up," said Pablo Picasso. This year the Gunnison Elementary School will bring Picasso to the classrooms. Each student will create their very own works of art based of the stylings of famous painter Pablo Picasso and will showcase their own work in a gallery wide setting for the community in both the Main and Upper Galleries this February. The opening is Friday, February 1, from 5 to 8 p.m. and the show will run February 1-25. Come on out to support art in our schools and the future budding artists of our community.
Birthdays:
January 31- Edgar Villanueva, Ade Smith, Becky Barkman, Dave Polster, Gracie Coburn, Ellie Feder
February 1- Annie Starr, Molly Minneman, MJ Simmons, Beth Hanson Schumacher, Jeff Scott, JC Leacock
February 2- Scotto Wimmer, Dayna Christy, Gavin Jobson, Lara DeAngelis, Tom Gifford, Adam Radziej, Margaret Ritter, Liz Sotelo, Kendyl Butler-Truettner, Shelby Kopf, Dalynn McEldowney Trujillo
February 3- A.J. Leonard, Annaliese Houseman, Mindy de Compiegne
February 4- Hannah Watt, Stephanie Shrieves, Kate Seeley, Luke Collins
February 5- Cam Helland, Rob Quint, Milo Wynne
February 6- Geordie VanMarter, Josh Elmer, Nancy Yuskaitis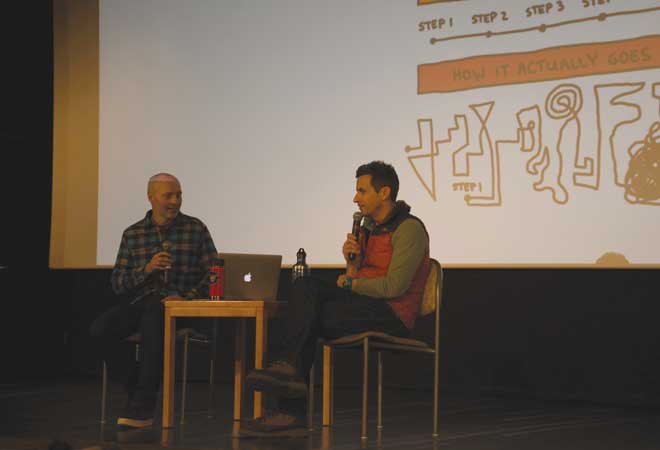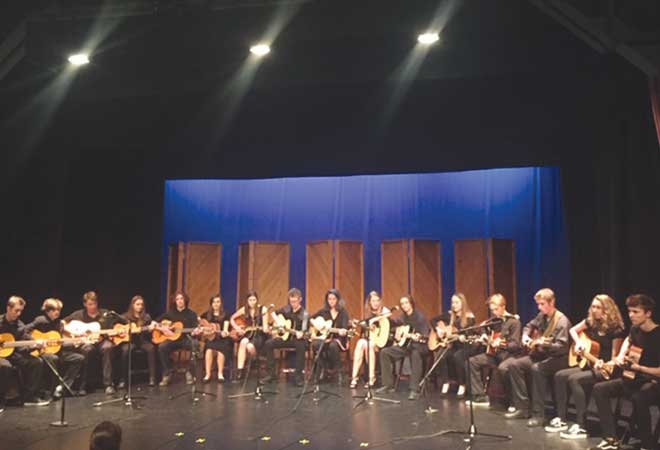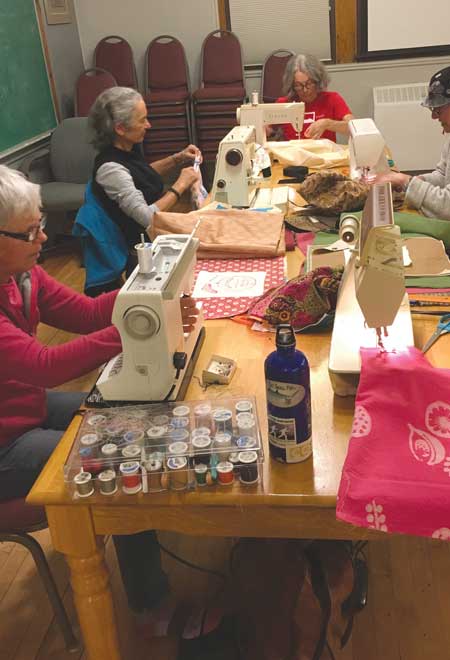 Cameos:

 

What's the weirdest thing you've ever done in an alley?