Gothic Mountain Tour is Saturday
The 13th Annual Gothic Mountain Tour is this Saturday, February 23. There are two courses available, a race and rec course, opening the event up to the heartiest of skimo racers as well as the skimo racing curious. Proceeds to benefit CB Nordic and the Crested Butte Avalanche Center. The race is capped at 150 skiers and is close to filling up so get in while you can for an amazing tour of the Crested Butte high country. For more information or to register go to cbnordic.org.
Prater Cup ski race starts Thursday on the hill
Crested Butte's marquee annual youth ski race will bring 250 of Colorado's top 12 and 13 year old alpine ski racers to Crested Butte Thursday through Sunday. The Prater Cup is always a blast for competitors, their families and fans alike. Look for some high speed skiing and tons of fun as these athletes look to qualify for the Junior Olympic team and the chance of beating out their competitors in the annual Nations Cup team event. Not only is each competitor racing for their own points, but they are also divided up into 18 different Nations in order to meet new friends and promote sportsmanship.
Ticket scam warning for Lucas Nelson
The Crested Butte Center for the Arts sent a recent alert that an unauthorized third party is selling tickets to Lukas Nelson & Promise of the Real at the Center for the Arts on March 20. This show has been sold out since February 12. If you come across an offer to purchase tickets, make sure it's from a reliable source, like a friend who can't use the extra ticket they bought. If you bring a fraudulent ticket, the Center will not be able to accept it at the door.
Healing Hearts: Growing Through Grief Support Group
Have you or someone you know recently lost a loved one? Gunnison Valley Hospice welcomes you to join their eight-week group focused on hope, learning, and healing through the grieving process. For more information contact Nici Graves, LSW at (970) 641-4254.
This week at the Center for the Arts
Kick off the weekend with the sell-out Texas country sensation Pat Green (Thursday, February 21). All readers, writers and lovers of mystery, crime fiction and thrillers can take their fill at the inaugural Murder in the Mountains Mini Noir Festival. The free kick off event at the Eldo – Noir in the Bar – features author readings and a dip into the spine-chilling possibilities (Friday, February 22). Then reserve Saturday, February 23 for Murder & Mystery in the Gunnison Valley, Pinot & Noir Writing and Tasting Workshop, oversees live chats with the Scottish Granite Noir festival, a Junior Forensics Workshop and grand finale Murder Mystery Dinner. If you need your weekend to be a little more cozy, sign up for Sunday Sip & Stitch focusing on Japanese Sashiko Mending (Sunday, February 24), or spend an evening in the kitchen with a Sausage Making class (Wednesday, February 27). The ever popular Creativity & Cocktails returns in a chance to work on an acrylic painting (Tuesday, February 26), and the weekly Wheel Throwing Workshop offers that rare winter opportunity to sink your hands into something earthy (Friday, February 22). Learn about a writer's inspirations and processes at the free Literary Arts Salon at the Eldo with novelist TJ Gerlach & poet Jennifer Rane Hancock (Tuesday, February 26).
Birthdays:
February 21- Ben Arwood-Levine, Abby Hird, Cara Cunningham
February 22- Rowan Piccaro, Dom Piccaro, Nicholas Gainous, Mary Covelli, Jani Wedmore, Wyatt Williams
February 23- Diana Wickenhauser
February 24- Addison Bogardus, Sherry Deetz Nelson, Ryan Dowell, Sally Hensley, Ryder Miller, James Andrew Herndon, Sarah Steinwand, Skylar Donnell, Michelle Bivens, Anna Cole
February 25- Candace Targos, Jessie Dean, Jim Herndon
February 26- Bob Giannone, Maggie Nunn, Tiffany Deutsch, Caleb Hash, Donna O'Connor
February 27- Colin Drake, Madeline Derusseau, Tiffany Burgess, Gwen Vulich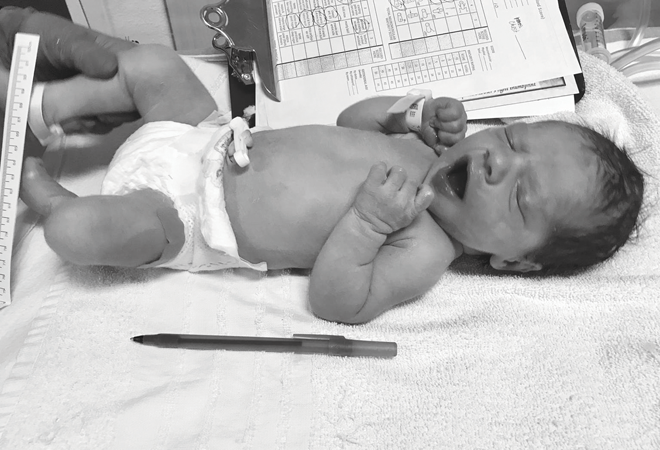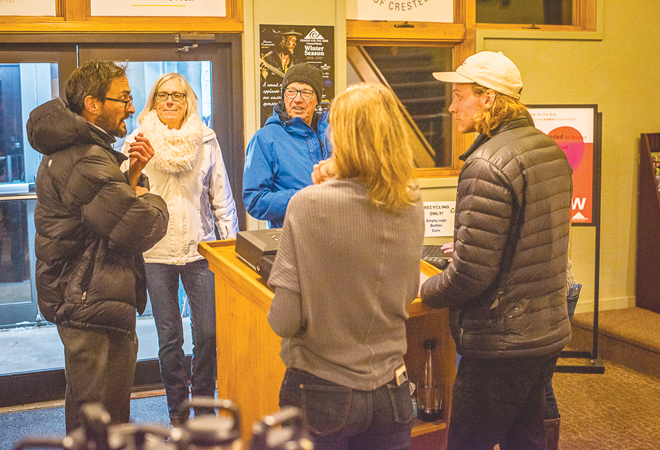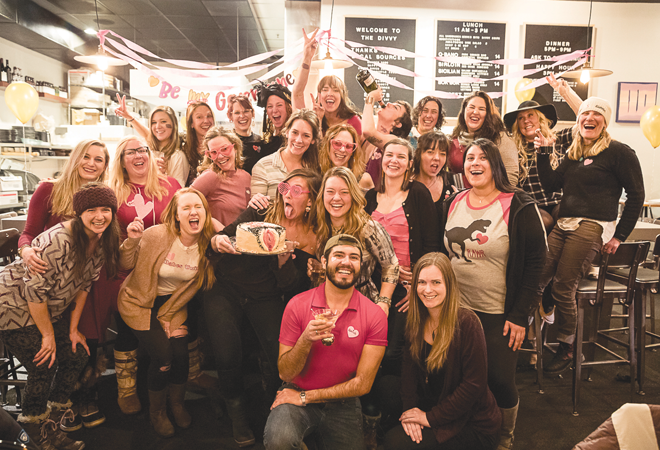 Cameos: What is your favorite part about a powder day?