Get your groove on for Mountain Roots
Denver's premier Afrobeat band Atomga will play on Thursday, February 7, at 8 p.m. at the Public House in a benefit concert for Mountain Roots Food Project. In addition to the music, Mountain Roots will raffle off one of its CSA shares. A $650 value, a CSA share is a weekly box of fresh, produce from local farms, including Mountain Roots own farm, for 16 weeks of summer. Other prizes include tickets to music and wine festivals. To purchase tickets or to sign up for a membership, visit www.mountainrootsfoodproject.org. Tickets can also be purchased at Rumors in Crested Butte
February Break Community Workshops
Are you looking for some fun activities for your kids over February Break? The CBCS Community Workshops is offering a program Tuesday – Friday, February 19 to 22 from 8:30 to 3:30 at the CBCS for students in  kindergarten through 6th grade. Join us for fun science experiments, art projects, cooking, games in the gym, Legos, puzzles and more Tuesday. Sign up for as many days as you'd like.  It is $40/child/day and scholarships are available.  Register at:  https://bit.ly/2Tg1WF6 and pay with mypaymentsplus.  Questions?  Contact Jill van Tiel at jillvtiel@gmail.com.
Happenings at the Center
This week at the Center kicks of with two artistic opportunities in two different mediums. Creative Writing Taster Series – Environmental Writing explores techniques of the greats and exercises to improve your own power of persuasion (Thursday, February 7). If getting dirty is more your thing, grab a friend and join the clay-making Mud Wrestling class (Thursday, February 7). The multi-day Pastel Paining Series experiments with different techniques to make a three -part series (Monday, February 11), while Art for Ages 11 – 14 has blooming artists honing their skills in acrylic painting (Tuesday, February 12). And if you just can't wait to get started on Valentine's Day – Scorn Not the Sonnet (Tuesday, February 12) helps you craft your own lofty love poems while Couples Class: Aphrodisiac Cooking cranks the heat stirring up a three-course dinner (Wednesday, February 13). Finish it all visiting strolling Arden Saunders' Opening Reception at the Piper Gallery (Wednesday, February 13).
The Crested Butte School of Dance has their winter performances this week.
The school's dancers age 12 to adult shine their incredible technique and talents in lyrical, hip-hop, aerial, tap and contemporary…. all to the Rolling Stones, Jimi Hendrix, Floyd, the Beatles and more. Come rock out with them Thursday through Saturday, February 7-9 at 7 p.m. at the CB Center for the Arts. Get advance tickets at dancecrestedbutte.org.
Get your Oscar on
Mark your calendars as the Crested Butte Film Festival presents three nights of Oscar-nominated short films, Friday through Sunday, February 15-17 at the Center for the Arts. The programs are divided into three genres with documentary short films kicking off the series on Friday, February 15. Live action (or scripted and acted films) will follow on Saturday, February 16. Showtimes for each are 7 p.m. The following afternoon at 2 p.m., animated films will complete the program. Tickets for each show are $12 and are available at cbfilmfest.org, at the Center for the Arts, and at the door.
Participate in "Murder in the Mountains"
The Inaugural Murder in the Mountains Mini Noir Festival darkens the halls of the Center for the Arts Friday, February 22 and Saturday, February 23. This promises to be a thrilling weekend celebrating all things murder and mystery writing, including author conversations, a live panel exchange with Scottish crime writers, a mystery writing workshop, a youth forensic workshop, a "Noir in the Bar" event, and more. Tickets may be purchased to individual events (some with student discounts) or purchase a Festival Pass for $100. The Full Festival pass includes entry to all events including Pinot & Noir writing workshop and Murder Mystery Dinner; books signed by visiting writers; and discounts at select local businesses.
Birthdays:
February 7- Alex Fenlon, Pete Sharp, Connie Helland, Tyler Johnson, Margaret Schaffer
February 8- Nancy Bell, Fred Drake, Bob Browne, Amy Needham, Kim Bosler, Karla College, Avery Bernholtz
February 9- Evan Dawson, Ian Loeffler, Abaigeal Lypps, Katelyn Zieff
February 10- Eddie Stern, Cathy Benson, Sky Egelhoff, Mark Goldberg, Joe Leinsdorf, Tess Hillman
February 11- Abby Leinsdorf, Hayley Lumb, Dylan McKnight, Casey Falter, Raynor Czerwinski
February 12- Bill Smith, Don Diest, Jennifer Bunch, Hunter Wright, Gus Hensley, Laura and Jordan Silva, Annie Klimsza, John Dugenske, Matty Robb
February 13- Vinnie Rossignol, Mo Gillie, Cathy Steinberger, Mary Tuck, Alex Biddle, Emily Girdwood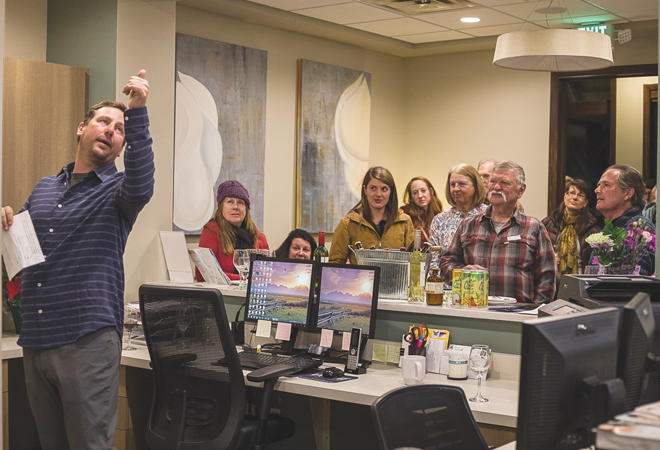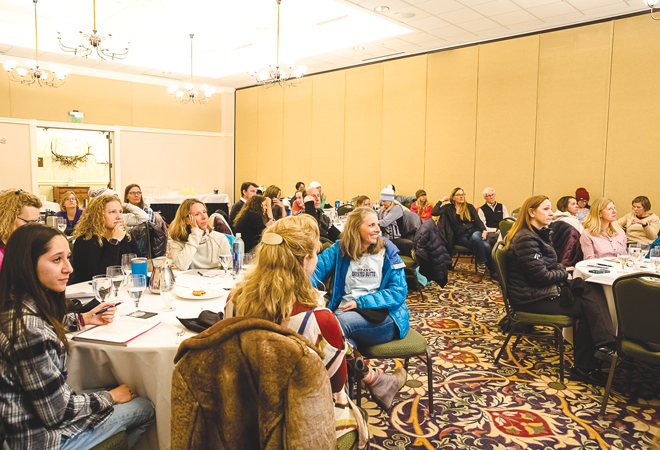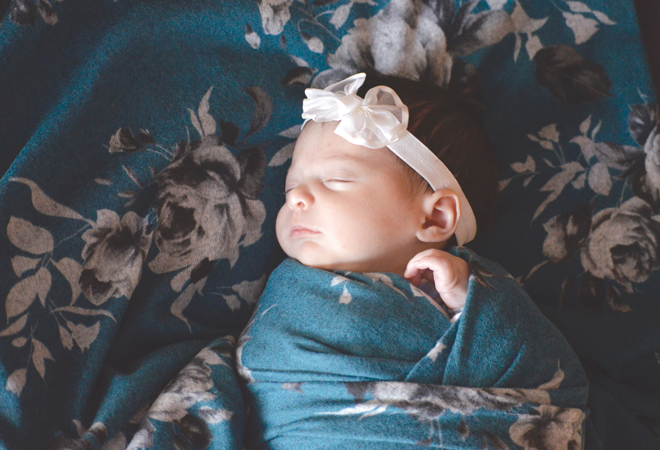 Cameos: What would you do if the streets of Crested Butte were always groomed with snow?