Living Journeys workshop Sunday in CB
Living Journeys and Blue Dot Coaching invite you to a special workshop, The Source of Hope and Relief from Grief, on Sunday, May 5, from 1 to 4 p.m. at the Ore Bucket Building 214 6th St., Suite 5, in Crested Butte. For more information and to RSVP go to: livingjourneys.org/hope.
CBMBA open house
The Crested Butte Mountain Bike Association is hosting an Open House on Tuesday, May 7 at 6 p.m. in the Crested Butte Town Council chamber in Town Hall. Come learn about their five-year plan looking to connect trails to get riders off roads, hear from local stakeholders, ask questions and share your thoughts.
Hang out with the solar people at The Dive
The Solarize Gunnison County group is wrapping up the program that started last February and it has helped offset 110,609 kg of potential CO2 emissions by installing solar PV technology in the county. As the program concludes, the coordinators invite anyone who has been helped by the program or who would just like to provide feedback on renewable energy in the valley to join the Solarize team at The Dive on Wednesday, May 8 from 5 to 7p.m.
Dine Out for a Good Cause: Support the CBCS Enrichment Program! 
Join us for dinner at the Secret Stash on Thursday, May 2.  The Secret Stash will donate 20% of your food bill to support programs and clubs offered by the CBCS Enrichment Program.
Crested Butte South – Poop Pickup Party Saturday
Crested Butte South is holding a Poop Pickup Party on Saturday May 4 at 9 a.m. at the Red Mountain Park at the children's play area. Everyone is encouraged to participate and help cleanup the neighborhood. Bring a shovel if you have one, the property owners association will supply durable bags. Then head back to the park when you are done to socialize with neighbors while enjoying cookies and prizes.  
Center happenings
This week the Center's Visual Arts Department presents Watercolor & Wine featuring Vaca de Mayo (Thursday, May 2 @ 5:15 p.m., $45). Next, Mother's Day Paint Your Own Pottery takes place on Saturday, May 4 at 3 p.m., $5-$55, and the following week the Literary Arts Department presents: Putting the "Creative" in Nonfiction (Saturday, May 11 at 2 p.m., $35). 
GVH Wellness Fair this weekend in Gunnison
The Gunnison Valley Health Wellness Fair is free and will take place at the Fred Field Center in Gunnison this Saturday, May 4 from 6:30 a.m. to 11 a.m. Low-cost blood draws can check for a number of health issues. For more information about the cost and type of blood tests, please visit www.gunnisonvalleyhealth.org or call 642-8418.
Birthdays:
May 2- Bob Wojtalik, Tony Lambert
May 3- Ali Smith, Scott Truex, Sandy Leinsdorf, Andrew Lypps, Willy Truettner, Cole Hawley
May 4- Nick Spallone, Donita Reitz, Sally Hall, Trippe Sproull
May 5- Jeff Burgess, Tyler Martineau, Niki Schroer, Dom Eymere, Chris Gray, Eugene DeStefano, Kay Gentry
May 6- Sherrie Vandervoort, Chris Sharpe, Steve Glazer, Lissy Anderson, Jamie Booth, Megan McGarity
May 7- Kate Barney, Ayla Cottrell, Katie Hatlem, Chuck Shaw, Marissa Lambert, Erica Rasmussen
May 8- Michele Lambert, Catherine Washburn, Diane Folowell, Jackson Reamer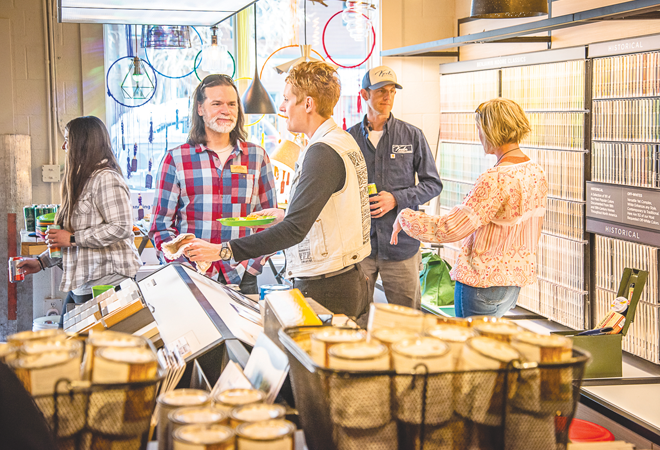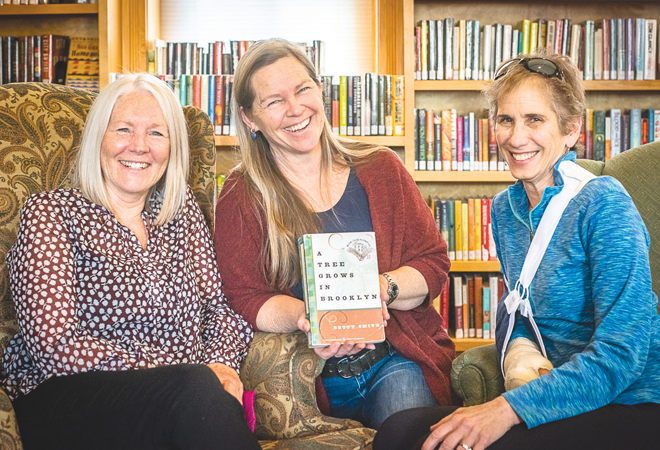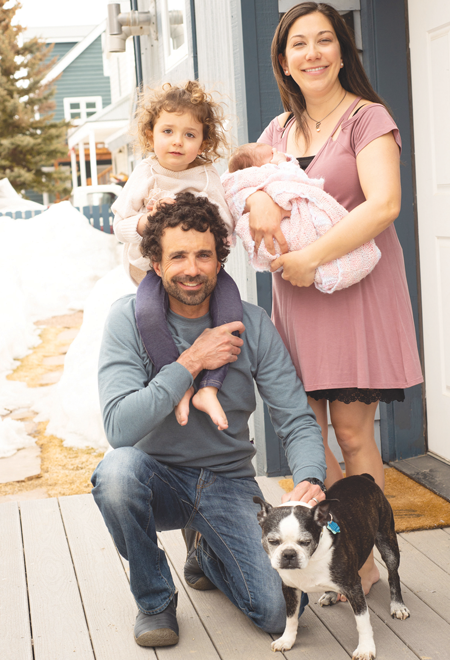 Cameos: April showers bring May…?