So long…
Two long-time Crested Butte businesses will be wrapping it up this weekend. Both Donita's Cantina and Pema Dawa have been serving people on Elk Avenue for decades and both are closing the doors this Sunday, September 29. Stop by and give Kay, Heli, Don and Winnie a hug and say goodbye to a couple of businesses that helped make Crested Butte what it is today.
Homecoming
The Crested Butte Titans Homecoming is this week and culminates with a parade and soccer game on Saturday, September 28. The parade starts at the community school at 10:30 a.m. and heads over to Rainbow Field where the Titans soccer team takes on the Pagosa Springs Pirates at 11 a.m.
Vintage movie posters on display Sunday
Like old movie posters? Be sure to see the movie posters on sale at RAModern Gallery this week. These posters are from the Princess Theatre. Many posters are from the 1980s, including the Karate Kid, a movie which had its world premiere here in Crested Butte. There are also a few posters dating from the early days of film since Princess owner Steve Glazer found a stash of old posters under the floorboards when the Princess was being remodeled.  Check out these posters this Sunday from 10 to 5 p.m.
What's happening at the Center
This week at the Center kicks off with the Crested Butte Film Festival presenting over 100 films spanning the genres of narrative, documentary, outdoor adventure, children's and shorts, including free visiting director talks, lively parties and the ActNow call-to-action program. It all begins Thursday, September 26 and ends on Sunday, September 29. Get ready for the upcoming Iron Pour on Saturday, October 5 with a variety of Scratch Block Carving Events (Sunday, September 29 and Tuesday, October 1), as well as a seven-day Sculpture Making workshop beginning Monday, September 30. The Open Art Studio series continues this week with a focus on Art Journaling in two separate classes for adults, and then for middle and high school students. It's also the final week of the Wheel Throwing Workshop on Friday, September 27. 
Bennet staff to hold listening sessions
Colorado U.S. Senator Michael Bennet invites residents from Gunnison County to meet with a member of his Colorado staff in October at two listening sessions. Janet Wolf, Bennet's constituent advocate, will host office hours for Coloradans in Gunnison and Crested Butte. Office hours in Crested Butte will be on Wednesday, October 2, from 4 to 6 p.m. at the Crested Butte Town Hall Building, Meeting Room Junior, 507 Maroon Avenue, Crested Butte. Office hours in Gunnison will be on Wednesday, October 2, from 11 a.m. to 1 p.m. at the Gunnison County Courthouse, Board of County Commissioners Meeting Room, 200 East Virginia Avenue, Gunnison. To schedule an appointment during Wolf's office hours, send an email to janet_wolf@bennet.senate.gov.
B'nai Butte begins High Holidays
B'nai Butte will be hosting a series of High Holiday celebrations in the coming weeks. Erev Rosh Hashanah Services will be held Sunday, September 29 and start at 5:30 p.m. followed by a potluck dinner at 6:30 p.m. Services at Queen of All Saints Church Parish Hall, 401 Sopris Ave. Please bring a generous dish to share. The annual Rosh Hashanah hike will be held on Monday. Meet at the Lower Loop parking lot on Peanut Lake Road at 9:30 a.m. Second day of Rosh Hashanah service will take place on Tuesday at the Parish hall at 10 a.m. A luncheon will follow at noon. RSVP to lbme01@yahoo.com.
Birthdays
September 26- Diane Markowitz, Krista Hildebrandt, Alexey Paden, Mark Mikos, Andrew Gitin
September 27- Vicky Glab, Scout Walton, Hayes Freeman, Dan Loftus
September 28- Jerry Jeff Gore, Christy Best, Linda Mitchell Battaglia, Laura Guccione
September 29- Bridget Bellamy, Sylvia Campbell, Willy Miller, Anna Smith, Ilene Spector
September 30- Hallie Kline, Dianne Erickson, Nettie Kapushion, Kelsey Beltz, John Marc Ventimiglia, Lloyd Harlan, Gwen Nixon, Garrett Miller, Peter Giannini, Pete Rowland
October 1- Haley Flanders
October 2- Christo Church, Lindsay Alecia Brown, Theresa Fletcher, Mike Lauerman, Sarah Bivens, Mary Emma de Compiegne, Sara Jordan Morgan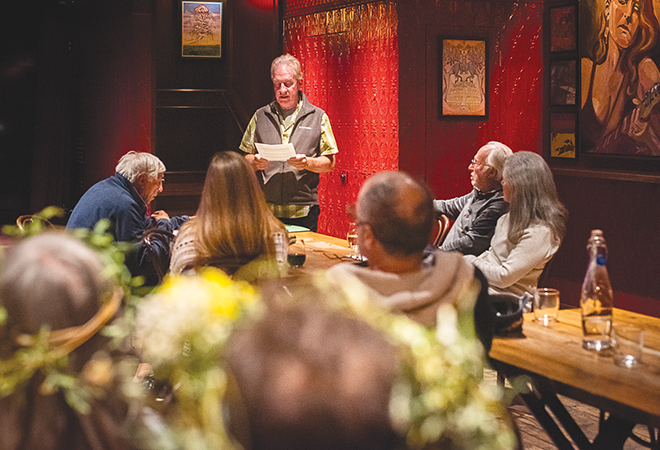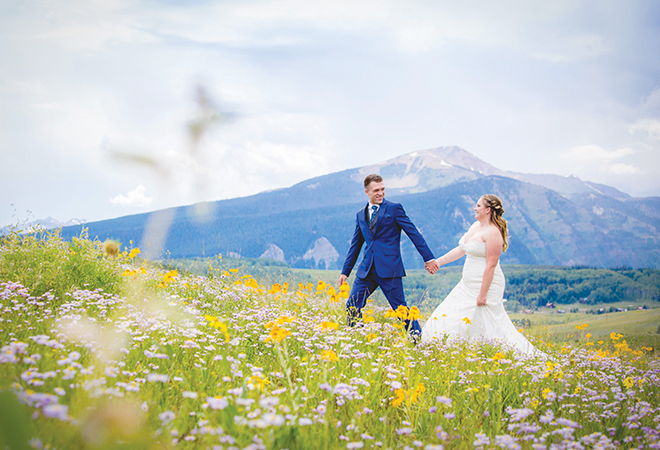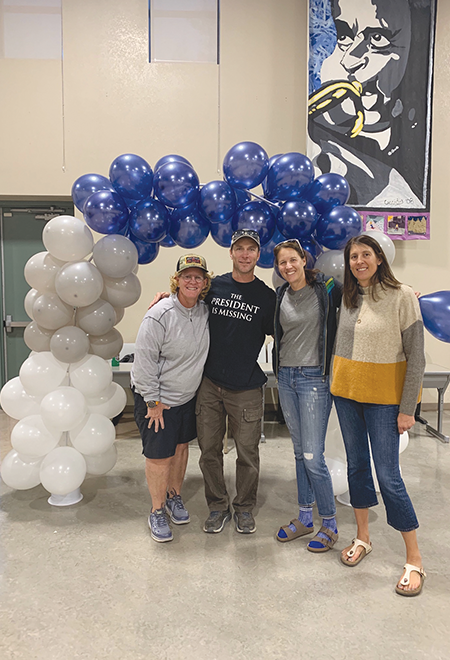 Cameos: What is your favorite part of the fall season?