CB Avalanche Center Fireside Chat
The Crested Butte Avalanche Center and Avery Brewing are hosting their Fireside Chat Speaker Series Thursday, February 20 at the Mallardi Cabaret from 6 to 7:30 p.m. There will be a panel of avalanche professionals on stage with an open Q&A for the public as well as a presentation on the current state of the snowpack. Best of all, it's free, and so is the beer!
Subject to Change after the Tuesday Mardi Gras parade
Get yourself some Improv Comedy this Tuesday at the Mountain Theatre's Mallardi Cabaret. The Subject to Change troupe will be performing February 25 after the Fat Tuesday Mardi Gras parade. Doors open at 5:30 and the show will begin at 6. The Mardi Gras parade will take place from the Depot and head up Elk Avenue starting sometime around 4:30. Actual start time depends on how many Hurricanes the organizers have that afternoon.
Annual Flauschink Button Contest
Want to be CB famous? Win fame and fortune be designing this year's Flauschink button. Submit your Flauschink button design for the 52nd Annual contest. The design should include the year and the word Flauschink. Contest deadline is March 10. Please submit your work to sherbearcb@yahoo.com or mail it to Sherrie Vandervoort, PO Box 152, CB, 81224 prior to March 10.
Afro-fusion dance class coming to valley next week
Fara Tolno, from Guinea, West Africa, will be back in the Gunnison Valley at the end of Black History Month to teach dynamic, fun and family friendly cultural arts events! On Friday, February 28 he will teach an all level Afro-fusion dance class at 7:15 p.m. On Saturday morning February 29 he will teach all level African dance (to live drums) at 10 a.m. followed by drum class at 11:30. Sunday, March 1 he will teach dance again at 10 a.m. All of these weekend classes will be at the pump room studio (306 Maroon Ave-above fire station), at the cost of $15 each or 2 for $25. For more info contact Angie @ 970-596-8385.
February means—Murder in the Mountains
The Literary Arts program of the Center for the Arts announces its second annual Murder in the Mountains Festival, Friday, February 21 through Sunday, February 23. This thrilling weekend celebrates all things murder and mystery. A full schedule with prices, times and other details can be found at www.crestedbuttearts.org/Murder-in-the-Mountains.
Other Center happenings this week
Cozy up to books of a different ilk in the Winter Great Books Series reading and discussing Virginia Woolf's A Haunted House and Other Stories (Monday, February 24). Experiment with a whole different kind of canvas and painting technique with the YUPO & Watercolor series (Wednesday, February 26). Culinary Arts' Wine Wednesday Tasting Series travels to Italy's finest region – Piedmont (Wednesday, February 26). Painter Julia Rymer's "Analog" show comes to the Kinder Padon gallery with an Opening Reception (Friday, February 21). And the Wheel Throwing Workshop continues every Friday!
Birthdays:
February 20- Donna Rozman, Honeydew Murray, Diana Graves, Pierre Choucroun, Tom Caron, Slater Weil
February 21- Ben Arwood-Levine, Abby Hird, Cara Cunningham
February 22- Rowan Piccaro, Dom Piccaro, Nicholas Gainous, Mary Covelli, Jani Wedmore, Wyatt Williams
February 23- Diana Wickenhauser, Erica Daugherty Vernon
February 24- Addison Bogardus, Sherry Deetz Nelson, Ryan Dowell, Sally Hensley, Ryder Miller, James Andrew Herndon, Sarah Steinwand, Skylar Donnell, Michelle Bivens, Anna Cole
February 25- Candace Targos, Jessie Dean, Jim Herndon
February 26- Bob Giannone, Maggie Nunn, Tiffany Deutsch, Caleb Hash, Donna O'Connor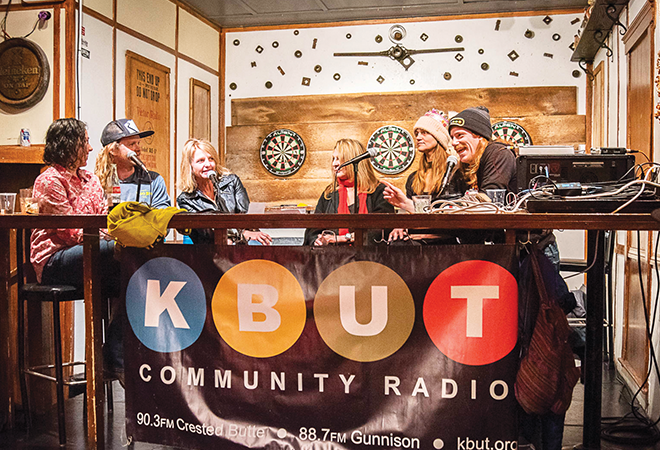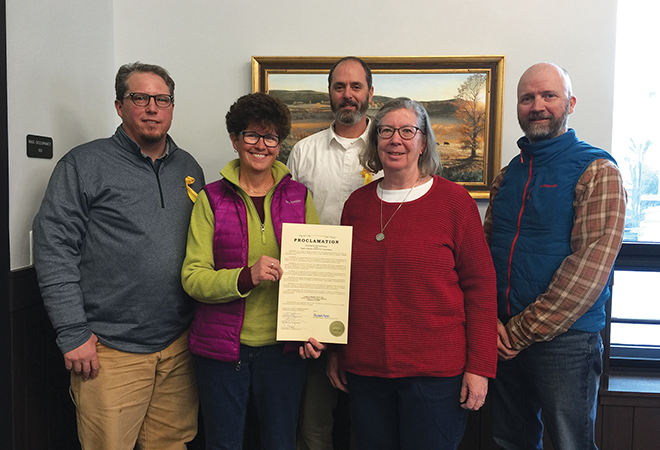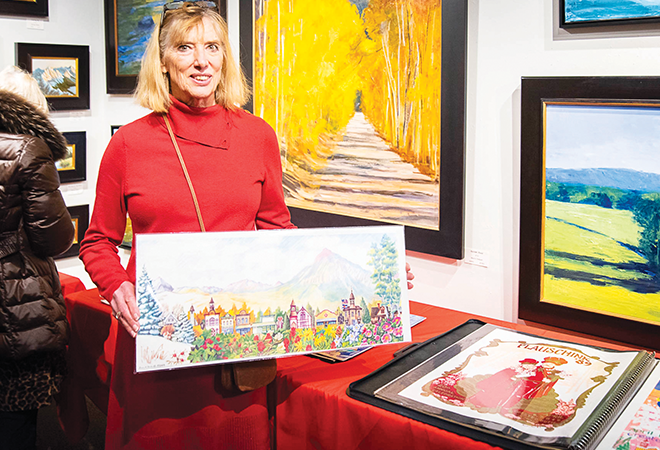 Cameos: What has been the best part of your winter so far?