Museum holding a bike event Friday
Join the Crested Butte Mountain Heritage Museum on Friday, September 10 for the Outlaw Bike Party. That is the eve of the 2021 Pearl Pass Tour – the ride where it all began – and celebrate our unsung heroes and pioneers. Guests will be the first to see new items added to the museum's mountain biking exhibit. There will be a slideshow featuring local klunker and culture photography from the 1970s-90s, a showing of the documentary short film Born From Junk, a bike show in the garden, and a silent auction. The event will run from 4 to 6 p.m. and is open to all ages. Bring your family, bring your friends, and of course – bring your bike.
Oats and Corn
The Grump boxes are out so feel free to stuff them with your grumps that will be burned during the Community Feast on September 22. The Vinotok altars are being assembled and can be seen around the community. Please treat them with respect. The first official event of the festival will be the Frank Orazem Memorial Storytelling evening on Friday, September 17. That will be held at the CB Museum starting at 7:30 p.m.
Food pantry Food Drive
Please be on the lookout for the Gunnison Country Food Pantry Fall Food Drive this year at Safeway and Vitamin Cottage in Gunnison, at Clark's and St. Mary's Garage in CB. If you can, buy an extra food item or two and drop them in a Red Bucket. Red Buckets and information/donation tables will be present as much as possible until the end of September. If you can help cover a table for an hour or two, your help will be much appreciated. The Gunnison Country Food Pantry provided food security to more than 1,500 Gunnison Valley families and more than 3,500 of our neighbors in 2020. Fall provides a wonderful opportunity to contribute to the unique magic of the Gunnison Valley by volunteering your time. If you can help out, please call Angie at 970.901.2228.
Call for 2022 gallery exhibition proposals at the GAC
The Gunnison Arts Center is now booking its 2022 gallery exhibits. Shows rotate on a monthly basis and the openings coordinate with the First Friday ArtWalk & Music events. Solo, group, traveling exhibits and more are all welcome to apply. Booking both the Upper Nancy Tredway Gallery and the Main Gallery. Application deadline September 17. Artists will be informed of their acceptance by October 15. Stop by the GAC to pick up an application or email gallery director, brieanna@gunnisonartscenter.org for more info.
Puglisi's part of new Slate River Literary Journal launch
Bob and Anita Puglisi will be in Crested Butte for the debut of Arvin Ramgoolam's, Slate River Literary Journal. The journal features an excerpt from the Puglisi's new memoir, Our Hollywood Tales. The memoir deals with their time in Hollywood while Bob pursued acting and screenwriting, and Anita worked in TV and film production. There will be an event at the Crested Butte Center for the Arts for the journal's launch on Wednesday, September 15 at 5 p.m. Bob will read a chapter about the couple's short film Satin Dolls followed by a screening of the film.
Regenerative Ag Tour, this weekend
The Gunnison Valley Producers Guild is partnering with the Alliance Center Regenerative Recovery Coalition to host a Farm Tour on September 10 and 11. Tour stops include: Calder Farm, the Mountain Roots Community Farm, Gunnison Gardens, Parker Pastures, Iola Valley Farm, and the Western Colorado University Organics Guild. Then don't miss out on the Mountain Roots Harvest Hoedown on Friday, September 10 following that day's farm tours! Find the full schedule of farm tours and Hoedown details at www.mountainrootsfoodproject.org.
Birthdays:
September 9- Julia Galloway, Sierra Leonetti, Ron Foster, Flora Rotner, Karen Janssen
September 10- Debra Bird, Levi Parr, Dr. Elliot Brown
September 11- Rose Radziej, Tracy Williams-Hastings, Mike Molitor, Rob Rossman, Maile Cowell
September 12- Norm Dumas, Josie Byron, Taylor Davis, Marilyn Phillips, David Hunt, Jeff Bivens, Annie Parr
September 13- Bruce Winchenbach, Jamie Watt, John Holder, Kirsten Atkins, Cresson Van Winkle, Katie Lyons, Ben and Blake Babbitt, Bruce Winchenbach
September 14- Jamie Starr, Lisa Councilman, Judy Jones, Ashlee Riemer, Erik Berglund, Bill Ewert, Allyson Taliaferro, Scott Crawford
September 15- Meagan Baim, Ryan Boulding, Heidi Montag, Randy Helm, Lizzy Bernholtz, Steve Patrick, Brett Cram, Henrik Hudson, Anne Moore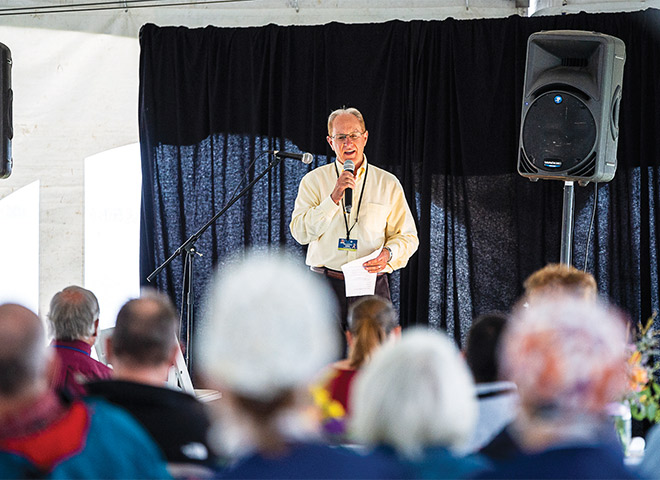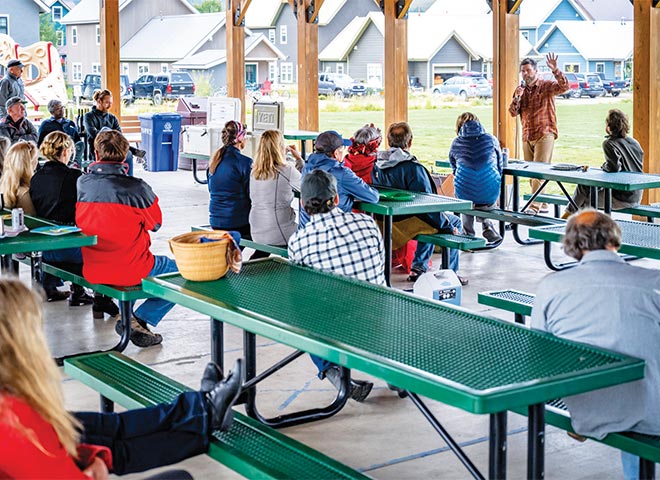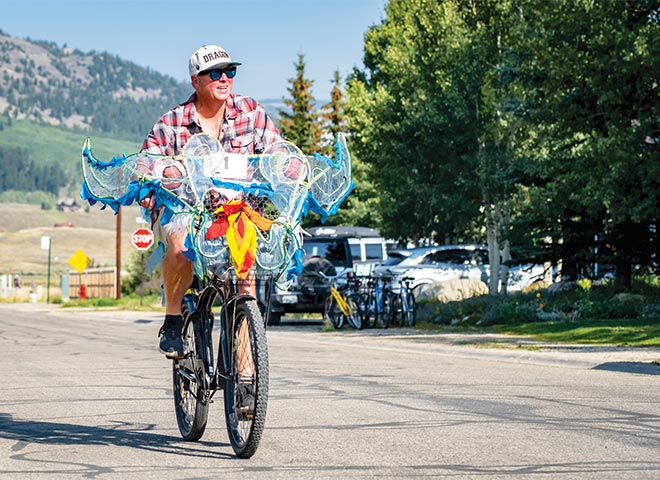 Cameos: What was your favorite part of the grand traverse?