Run or hike for Living Journeys
Living Journeys Summit Hike and Synergy Athlete Half Marathon are Saturday, July 25 at CBMR. You can register online at Events at www.livingjourneys.org or in person Friday, July 24 from 4-6 p.m. in front of Synergy Athlete at the 4-way stop in Crested Butte.
Opportunity to discuss integrity of food
The Crested Butte Wine and Food Fest is happening this weekend and while many of the events are tied to, shall we say indulgence, this year there is an opportunity to learn about a broader topic. Friday morning, July 24, there will be an expert panel discussing the "Integrity of Food." It's a chance to learn some good info from some of the best in the business. If you have a chance, it would be worth getting up to the Lodge at Mountaineer Square at 11 a.m. Friday morning.
Love-40
The grand opening for the new Crested Butte tennis courts will be this weekend. Come play in one of the round robin tournaments or stop by Saturday at 12:30 p.m. for some BBQ.
Help the helpers
The folks doing the good work with St. Mary's garage are looking for a new space. The organization helps people who need clothing for their families and their current lease runs out at the end of August. If you can help the helpers, give Diana Graves a call at (970) 275-5285.
Melodrama in Gunnison
The melodrama The Drunkard…or The Fallen Saved is opening this weekend at the Gunnison Arts Center. Directed by Jan Badgley and featuring local talented actors, this fun and family-friendly show will be performed for two weekends.
Music On Maroon
An evening of show stopping tunes, featuring the Union Congregational Church handbell choir and friends will be held next week. This is not church music and this is not your grandmother's bell choir. Music will feature contemporary, classical, spiritual, and fun pieces.  Accompaniment will include flutes, piano, drums, vocals, guitar and more. It takes place Thursday, July 30 at 7 p.m. at 401 Maroon Ave, Crested Butte.
Music at the CB Center for the Arts
The Soul Rebels will be coming to the Crested Butte Center for the Arts on Friday, July 31. Early bird tickets are on sale now. The Soul Rebels grew up on the New Orleans brass band tradition. With lush and creative instrumentation they've taken that tradition and blended it with funk, soul, hip hop, jazz and rock. On Tuesday, August 4, Rising Appalachia will be in the house. Rising Appalachia is a genre-bending force of sensual sound that uses vocal harmony, lyrical prowess and diverse artistic collaborations to defy cultural clichés. Put these shows in your calendar!
Birthdays:
July 23- Emma Vosburg, Aaron Lypps, Brad Sorock, Denise Duffy, Frank Clause
July 24- Tom Miller
July 25– Kevin Chedd, Kori Caskey, Dave Moody
July 26- Denise Brazell
July 27– David Owen, Dano Marshall, Corinna Donovan, Jerry Smith, Paula Dietrich, Reggie Masters
July 28– Bill Mog, Izzy Singleton, Sharon Albrecht
July 29– Mary Gifford
If you have a birthday to add to the Crested Butte News birthday list please email editorial@crestedbuttenews.com.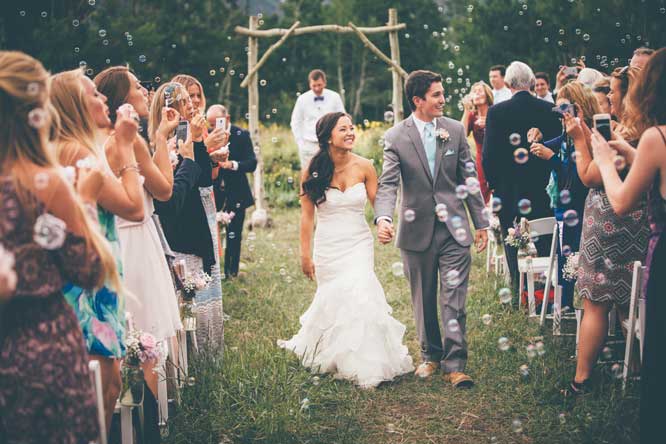 MATCH MADE IN HEAVEN: Crested Butte native Sky Egelhoff and Bet Llavador from Barcelona, Spain  were married at Woods Walk on Saturday, July 11. The high school sweethearts celebrated with family and friends with a rustic, elegant reception at Town Ranch.       photo by Ryan Waneka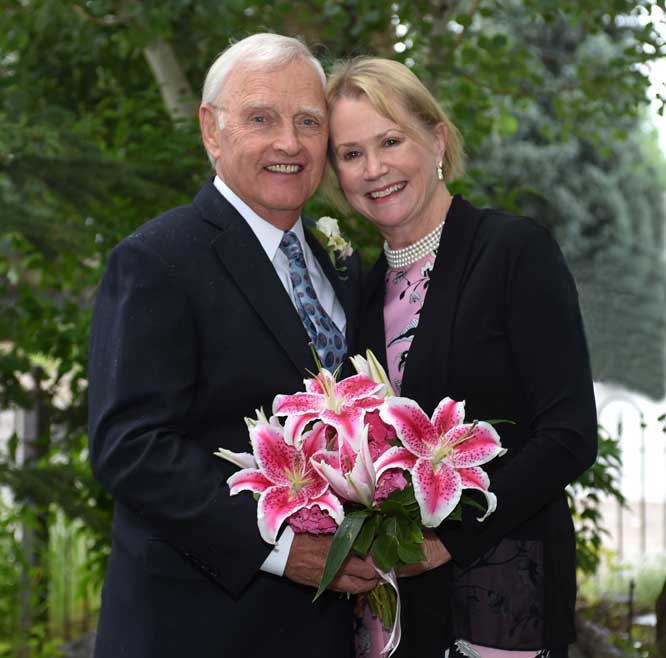 Charles Walter "Chip" Smith  and Mary Gwynn Whitson were joined in holy matrimony at the Union Congregational Church in Crested Butte on July 18, 2015.      photo by Tom Stillo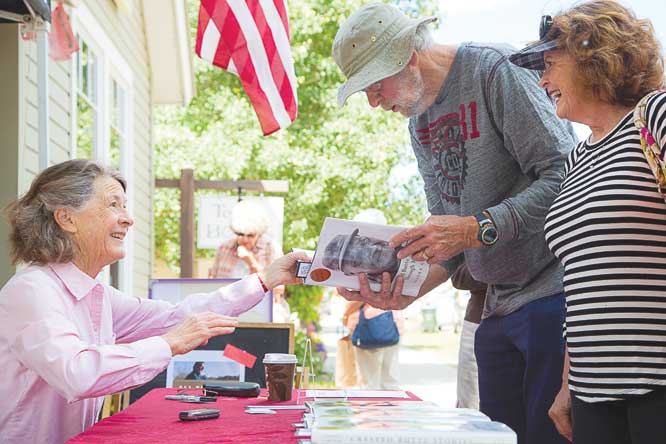 BOOK SIGNING:  Sandra Cortner signed copies of her book Crested Butte Stories… Through My Lens, for Lou and Myrna Mitchell and Lisa and Dan Bingman at Rumors on Thursday, July 16.  
photo by Lydia Stern
Cameos: what is your favorite wildflower?

Lupine
Matt Lamb

Indian Paintbrush
Tyler Matty

Show Me Daisies
Ellie Ryhochuk

Columbine
Don Matty

Mules Ears
Cathy Brewer