Mountain to Mountain author at Townie Books
Colorado author Shannon Galpin will read from her memoir, Mountain to Mountain, on Thursday, August 6 at 6 p.m. at Townie Books. Mountain to Mountain is the story of Galpin's journey to war-torn Afghanistan to help the women of that nation and then discovering that she was the first woman to ride a mountain bike in the country. Shannon Galpin was National Geographic's 2013 Adventurer of the Year and producer of the upcoming 2015 documentary film, Afghan Cycles. A portion of the proceeds from book sales will go towards supporting the Crested Butte Community School's sister school in Afghanistan. Townie Books is located at 414 Elk Ave and can be reached at 349-7545.
Museum Summer Speaker Series starts Thursday
On Thursday, August 6 the museum will welcome Carol Patterson as the featured speaker for the first Summer Speaker Series. Carol will speak about Ute Elder Clifford Duncan, who passed away this year. This event starts at 7:30 p.m. Patterson is a cultural resource manager, archaeologist and tribal consultant with Urraca Archaeological Services in Montrose. She has taught cultural anthropology and archaeology at Mesa State University in Montrose and Grand Junction and Metropolitan State University in Denver.
Get bonded at a summer soiree
An English Summer Soiree featuring Gilbert & Sullivan's Trial By Jury will be performed on Tuesday, August 11 with two performances, at 4 p.m. and 6:30 p.m. at the Union Congregational Church located at Maroon Ave. and Fourth Street in Crested Butte. A High Tea reception will be served between the two performances to all audience members. Co-producers Emily and Elizabeth Bond invite Gunnison County residents and visitors to this family-friendly, comical and entertaining event that will feature actor Adam Bond who was recently featured in the title role of CNN's Finding Jesus.
First Friday Art Walk: Live Music with Kipori Woods in Gunnison
Kipori Woods, or "Baby Wolf" as he is known, will entertain at the Gunnison Arts Center during the First Friday Art Walk on Friday, August 7. He is an award-winning blues, funk and jazz solo artist from New Orleans who puts on an electric and energetic show. This amazing singer and musician has shared the stage with greats such as the Neville Brothers, Kermit Ruffins and has honed his skills from his grandfather, the great Big Easy bass player "Luscious" Lloyd Lambert. Be sure to stop by the Arts Center during the Art Walk to check out brand new exhibits and listen to some incredible unique music.
8×10 Play Festival at the GAC
Are you an aspiring playwright? The Gunnison Arts Center is accepting 10-minute play submissions up until August 8. Entries will be reviewed by the GAC's theatre council and eight finalists will get the opportunity to produce their play and see it come to life on stage at the 8×10 Play Festival. Visit the GAC's website under the events and theatre tab for rules, performance information and how to enter your play. A money prize will be awarded to the first-, second- and third-place winners and will be announced the week following the festival. Play submissions are due on August 8.
Birthdays:
August 6- Jeremiah Robinson, Marlene Stajduhar
August 7- Scott Meyers, Kelly Ward, Mara McLaughlin
August 8- Beth Gallagher, Martha Walton, Gail Buford, Ruth Romer, Heather Talbot, Alexis Miller, John Wickett, Judy Williams
August 9- Sky Houseman, Scott Millard, Happy Brown
August 10- Chris Gaither, Bruce Alpern
August 11- Amy Williams, Kathleen Ross, Steve Cook
August 12- Linda Priest, Mert Theaker, Jewel Millard, Spencer Madison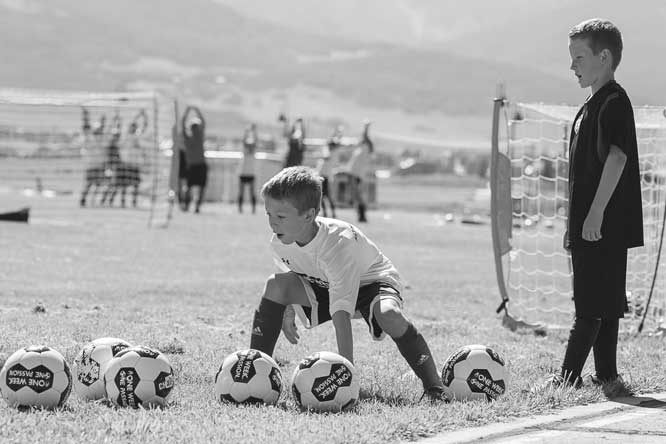 ONE WEEK, ONE PASSION:  Challenger Sports brought their new soccer camp, One Week, One Passion, to Crested Butte, providing high level training for the local soccer kids. Julian Arthur and Nathan Sawyer did agility-training drills on Monday.  photo by Lydia Stern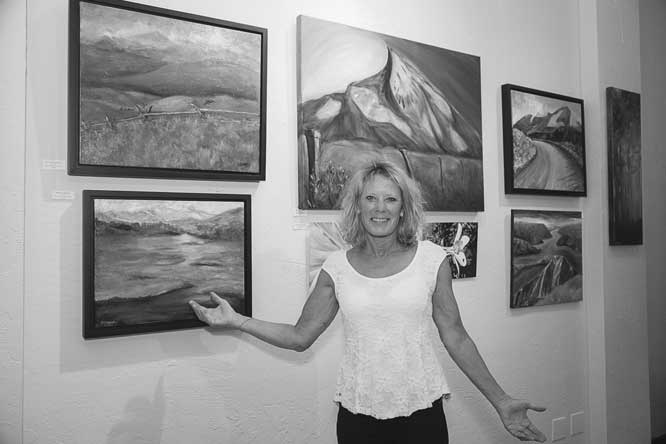 SUMMER SCENES:  An artist reception for Kathryn "Taffy" Barry was held at the Piper Gallery on Thursday, July 30.  photo by Lydia Stern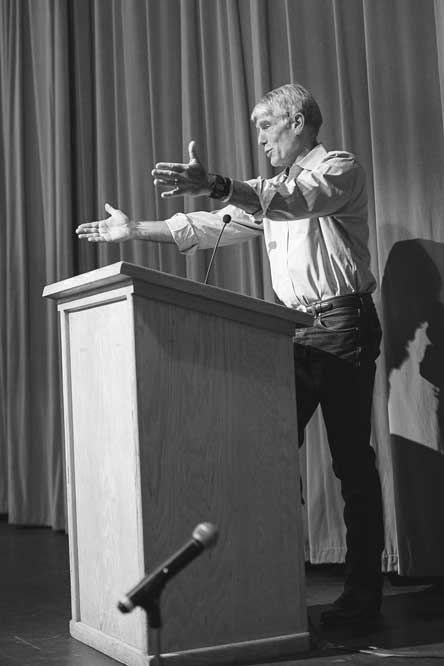 POLIC POLICY FORUM:  Former US Senator from Colorado, Mark Udall, spoke about "Global Terrorism; Insights Gained in Four Years on the Senate Intelligence Committee" for the Public Policy Forum at the Center for the Arts on Wednesday, July 29.  photo by Lydia Stern
Wameo Question:
What is your next adventure on the list?

Go to South America and travel on a mule down to Patagonia
Annie Sixby

Going to Montana for the
off-season.
Erin Dickie & Badu

A baby on the way.
Tyler King

Walking from the top of the Queen to the top of the Lady.
Paige Stephens

Going back to school.
John Best