Borealis Fat Bike Worlds
Fat bikers roll into town this week for the Borealis Fat Bike Worlds Friday through Sunday, January 24-26. The weekend includes fat bike polo on Elk Avenue Friday evening and the premier event, the Fat Bike World Championships, on Saturday on the CB Nordic trails east of town with the racing starting at 11 a.m. Swing by Fat Bike Worlds headquarters behind the community school to check out all things fat bike and all information and event registration can be found at cbfatbikeworlds.com.
Jokerville Mine disaster tribute
Local historian Larry McDonald has uncovered many mysteries about the 1884 disaster and intimate details about many of the victims and their lives and will give a presentation about it at the Crested Butte Library Thursday, January 23 at 7 p.m. Come take in some rich local history and pay tribute to the "Forgotten 59."
Center happenings
This week at the Center starts off in a thirsty Thursday theme with a Watercolor & Wine workshop, followed by the Tequila & Mezcal tasting session of the Spirits Series, all leading into a note for note perfectly rendered execution of Tom Petty & the Heartbreakers Damn the Torpedoes performed by Classic Albums Live. If that's not enough to wet your whistle the Literary Arts program's Scottish Burns Supper Fundraiser (Saturday, January 25) should do the trick with whisky tasting, bagpies, haggis, Scottish dancing and more. After all that you might be in for something a little more subdued, and you can have it in the cozy Winter Great Book Series discussing Kate Chopin's The Awakening (Monday, January 27). Then poet Peter Anderson lights up the free Literary Salon Series (Tuesday, January 28) with mystics, misfits and mountain dwellers. Don't forget the Superbowl is coming! Get ready with the Appetizing Appetizers workshop (Wednesday, January 29) to cook up a charcuterie board that will put the half-time show to shame. Writers pay attention! The spanking new Mountain Writers Cooperative is gearing up with their first Sunday Sprint (Sunday, January 26) – check out www.crestedbuttearts.org for membership details you're definitely going to want to be a part of!
Monthly Film Series at the GAC: Maiden
Maiden will screen at the Gunnison Arts Center on Friday, January 24. The doors will open at 6:30 p.m. and the movie will begin at 7 p.m. Tracy Edwards, a 24-year-old cook in charter boats, became the skipper of the first-ever all-female crew to enter the Whitbread Round the World in 1989, despite their male counterparts. The film is rated PG. Admission is $10.
Town picking up the green tab for citizens
For 2020, the town of Crested Butte will pay to provide renewable energy credits for 100 percent of town residences and businesses through GCEA's green power program. This is a first step in working towards Crested Butte's renewable energy future. By being a part of the green power program, together, we're showing our community's commitment to renewable energy, while the town works with GCEA on planning local renewable energy generation projects.
Birthdays:
January 23- Jim Talbot, Joni Clark, Stacey Roman, Bonnie Nigro, Veronica Jarolimek
January 24- Pete Nichols, Tyler Largo, Guthrie Moore, Mike Horn, Taylor Norton
January 25- Tucker Roberts, John Napier, Camden Scales, Chloe Hillman
January 26- Ken Cloud, Sophie Tetler
January 27- John "Smalls" Lumadue, Crista Shaffer, Blake Courtney
January 28- Nancy Vogel, Jim Truettner, Katie Kupcinski, Ofra Reynolds, Dave Dlugasch
January 29- Julia Kortz, Siena Truex, Anika Jobson, Paul Andersen, DJ Brown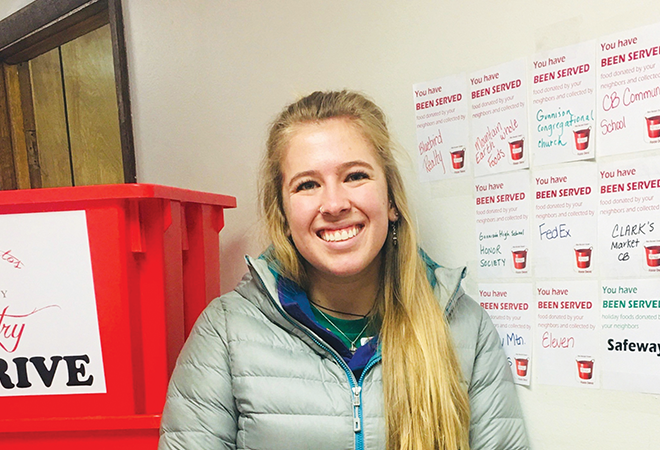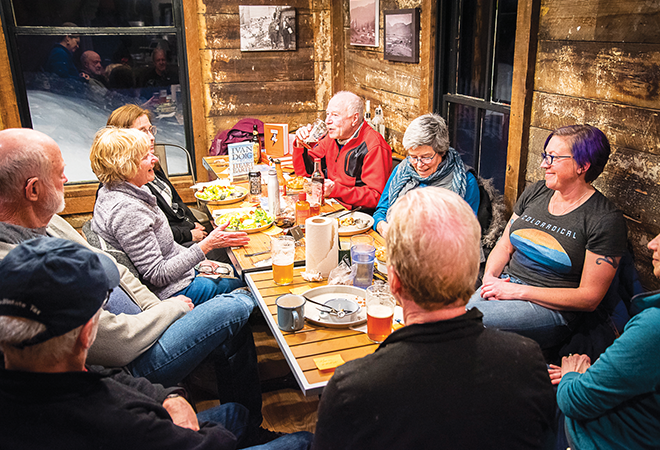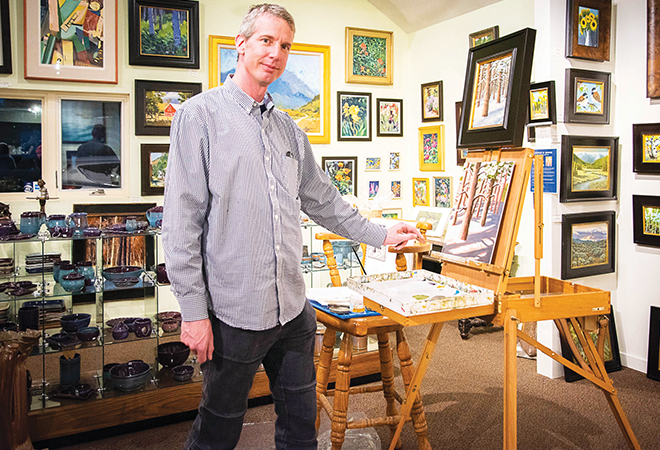 Cameos: What is your opinion about fat bikes?