CB Avalanche Center Fireside Chat in Gunnison
The Crested Butte Avalanche Center is hosting their monthly Fireside Chat Series at the Gunnison Library on Wednesday, February 12 from 6 to 7:30 p.m. There will be complimentary Avery beer and CBAC forecaster and IMFGA guide Ian Havlick will give a presentation on close calls, near misses and related mistakes. There will also be an opportunity for an open discussion on any topics related to the snow, riding and anything else that perks your interest in the avalanche world. Best of all, it's free.
Center for the Arts happenings
Kicking off the week is Watercolor & Wine (Thursday, February 6) covering the skills you need to compose a watercolor painting, and the liquid encouragement to let your creativity fly. To delve even deeper into the wine world, The Art of Winemaking (Saturday, February 8) features its first in a two-part series with Winemaker Joe Buckel of Buckel Family Wines. Explore the art of blending in this hands-on class. Wrapping up the week, and just in time to prep for Valentine's Day is the Couples Class – Tour Italiano with the effervescent Chef Michael Busse (Tuesday, February 11). Tour Italy's hottest foodie destinations as this class travels course by course through the motherland. Calling all artists and other professionals! Wordsmith your way into perfectly penning your passions about why you do what you do in The Artist Statement or Raison d'être (Wednesday, February 12). Get the help you need for this vital piece of your website, brochure or other marketing materials.
Don't forget to return the Boomerang Bags
The Sustainable CB Boomerang bag volunteers know how you love the bags and re-use them, but ask that you please return all those forgotten bags that are in your house or car so we can put them back into circulation! Please return to a rack at the Chamber/ Mt. CB bus stop or to a participating store or hotel. Thanks again for your help in this campaign to reduce the single use habit.
Oscars preview coming from the Crested Butte Film Fest
In order to acquaint yourself with some of the smaller, or shorter films vying for Oscars, check out Crested Butte Film Festival's offering of the "Oscar Nominated Short Films" over the weekend of February 7-9 and leading directly up to the telecast itself. Out of all the short films made worldwide in 2019, the Oscars have honed the list down to the best five in three categories: Documentary, Live Action (scripted and acted) and Animated. One of these films in each category, and the filmmakers involved, will win the Oscar and have their lives forever changed. Show times at the Center for the Arts—the old building—are: Documentary films, Friday, February 7 at 7 p.m.; Live Action films, Saturday, February 8 at 7 p.m.; Animated films, Sunday, February 9 at 2 p.m.
Backcountry Film Festival coming to Gunnison February 6
The 15th annual Winter Wildlands Alliance Backcountry Film Festival will show in Gunnison on Thursday, February 6 at Western Colorado University's Center Theatre. All proceeds will benefit High Country Conservation Advocates. Adventure, environment and climate, youth outdoors, ski culture—you'll find it all in this award-winning lineup. Doors open at 6 p.m. and the screening begins at 6:30 p.m. Admission is free with WCU ID or $10 for others.
Birthdays:
February 6- Geordie VanMarter, Josh Elmer, Nancy Yuskaitis, Silver Batchelor
February 7- Alex Fenlon, Pete Sharp, Connie Helland, Tyler Johnson, Margaret Schaffer
February 8- Nancy Bell, Fred Drake, Bob Browne, Amy Needham, Kim Bosler, Karla College, Avery Bernholtz
February 9- Evan Dawson, Ian Loeffler, Abaigeal Lypps, Katelyn Zieff
February 10- Eddie Stern, Cathy Benson, Sky Egelhoff, Mark Goldberg, Joe Leinsdorf, Tess Hillman
February 11- Abby Leinsdorf, Hayley Lumb, Dylan McKnight, Casey Falter, Raynor Czerwinski
February 12- Bill Smith, Don Diest, Jennifer Bunch, Hunter Wright, Gus Hensley, Laura and Jordan Silva, Annie Klimsza, John Dugenske, Matty Robb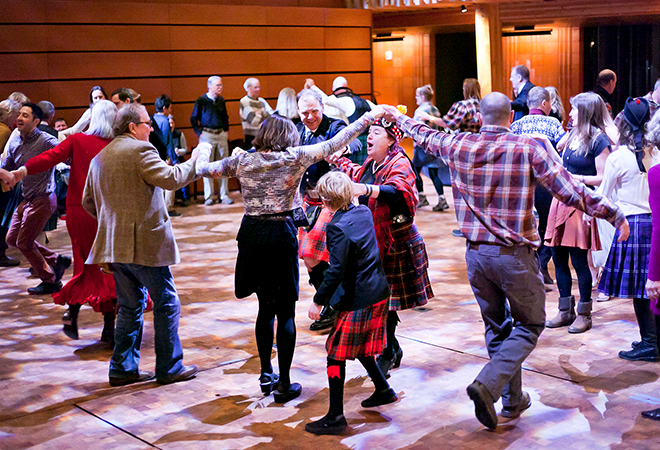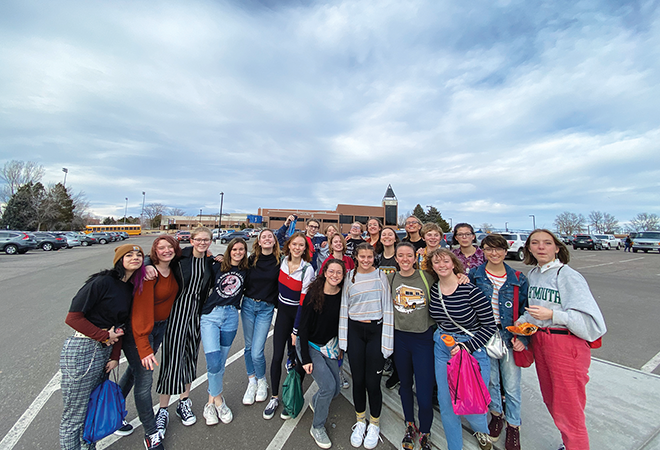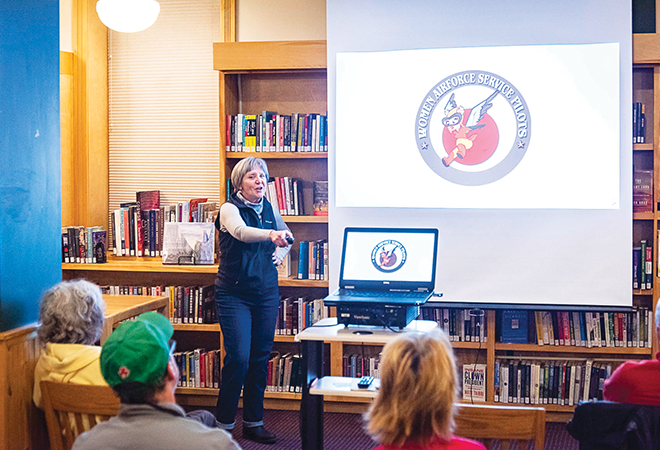 Cameos: What is the most Effective way to make it snow?