[  By D. Clapsaddle  ]
Happy Birthday America!
Believe it or not we are diving into the Fourth of July holiday weekend. The Crested Butte-Mt. Crested Butte Chamber of Commerce pulled together a parade celebration for Sunday as soon as they knew the COVID restrictions would be lifted, so line up on Elk Avenue for the parade that begins at 11 a.m. You might want to stop by the Crested Butte Fire hall before that for pancakes. And because the weekly CB Farmer's Market and Art Market will be up on the west end of Elk Avenue the parade will take a left at Second Street and head over to Big Mine Park by the Nordic Center to conduct the annual water fight. The weather looks perfect for getting wet and there is no doubt that if you're by the skate park on noon Sunday, you'll be getting wet! And a quick reminder that the North Valley fireworks this year will be held on Friday, July 2 in Mt. Crested Butte. Gunnison always puts on a great fireworks display and that one will be held Sunday with viewing from Jorgenson Park. So it really is a holiday weekend!
Chalk Walk will take place Saturday, July 3
ChalkWalk is Crested Butte's community art making event and is open to everyone! Join us on the sidewalks surrounding the Alpenglow Field at the Center for the Arts to create your own work of art with high quality chalk pastel. All ages welcome; this year's theme is BUGS! Art Making hours are 10 a.m. – 4 p.m. Judging awards at the close of the event, 5:30 p.m., and cash prizes by age groups. For more info and to register in advance, visit crestedbuttearts.org.
Opening Artist Reception in the Center July 3
Join the Center for the Arts in the Kinder Padon Gallery for a cocktail reception celebrating the work of nationally recognized artists Curtis Speer and Brandon Reese. Speer's "What Felt Like Home" is a curated limited edition collection of fine art photographs comprised of pigment on cotton. Reese's "Honeysuckle" includes works constructed of salt glazed stoneware and reclaimed native wood. The reception will take place from 7-9 p.m. and is free to the public. More information on the show, the artists and their work is available at crestedbuttearts.org.
Public Policy Forum features talk on China and human rights
Sharon Hom will take the stage Tuesday night, July 6, from 7 to 8:30 p.m. as the second speaker of the 2021 summer series. The topic of the presentation will be "Between a Rock and A Hard Place: China Challenges to Human Rights." Sharon is executive director of Human Rights in China (HRIC), a New York and Hong Kong based organization where she leads its international advocacy and strategic policy engagement with NGOs, governments and multi-stakeholder initiatives. The presentation will be held at the Crested Butte Center for the Arts and starts at 7 p.m. It is free to the public.
Wildflower Fest is just around the corner
A reminder that the next big festival is the Crested Butte Wildflower Fest. The annual Crested Butte Wildflower Festival (now going on 35-years!) will take place in person this summer from July 9 – 18! We are thrilled to welcome you back to Crested Butte and share the magic and beauty of our wildflowers with you! And all you have to do is head up any of the nearby drainages to get swallowed up in color. It is already a great wildflower season. Visit the website at CrestedButteWildflowerFestival.org for details.
Birthdays:
July 1- Patricia Dawson, Michael Garren, Eric Ross, Shea Hillman, Amber Orton, Liz Berry
July 2- Jackie Ingham, Glo Cunningham, Anne Campbell, William Johnson, Monica Arias, Caitlin de Compiegne
July 3- Nathan Bilow, Sandy Shea
July 4- Molly Eldridge, America, Michelle Zanga, Jesse Gerber, Samantha Merck, Jeff Westling
July 5- Alissa Johnson, Chloe Eskew, Rachael Baskfield, Ali Sunter, Blair Hall, Kimo Donnell, Kyra Martin, Ava Oliver, Silas Burbank
July 6- Kristen Andersen, Oliver Houseman, Elise Jiganti, Chloe Crawford
July 7- Gordie Spencer, Justin Bigelow, Jeff Schneider, Cole Byron, Milana Milisaljevich, Kristina Johnson, Thomas Pruett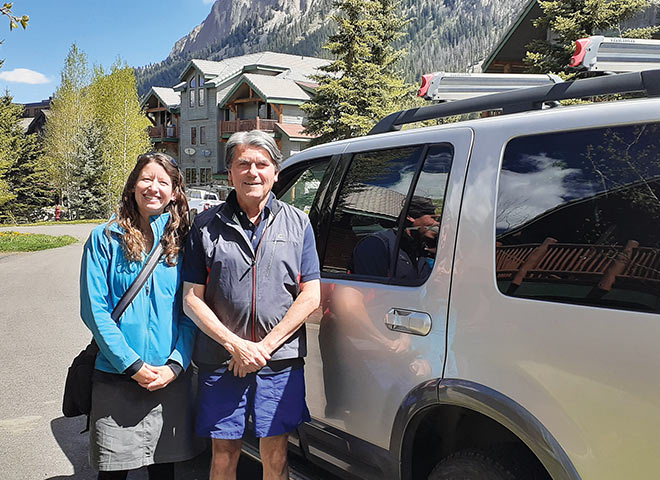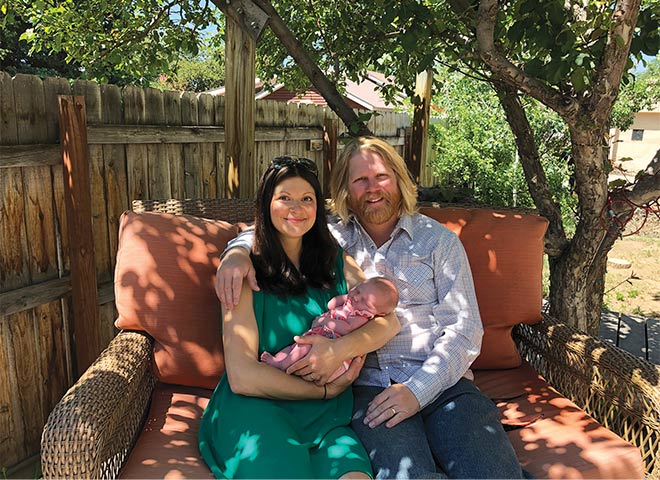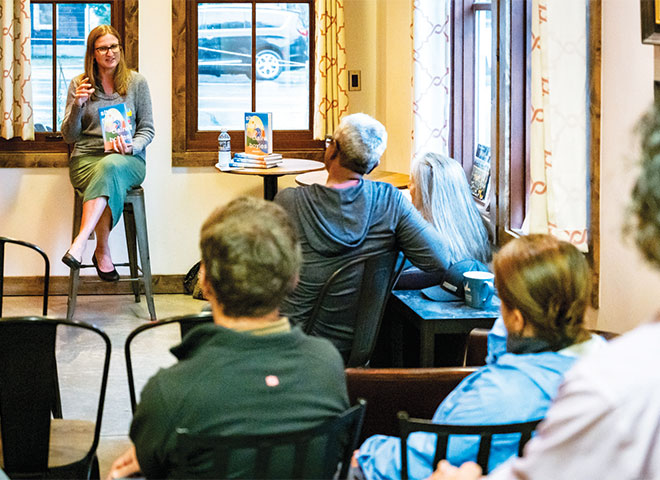 Cameos: When do you feel most free?